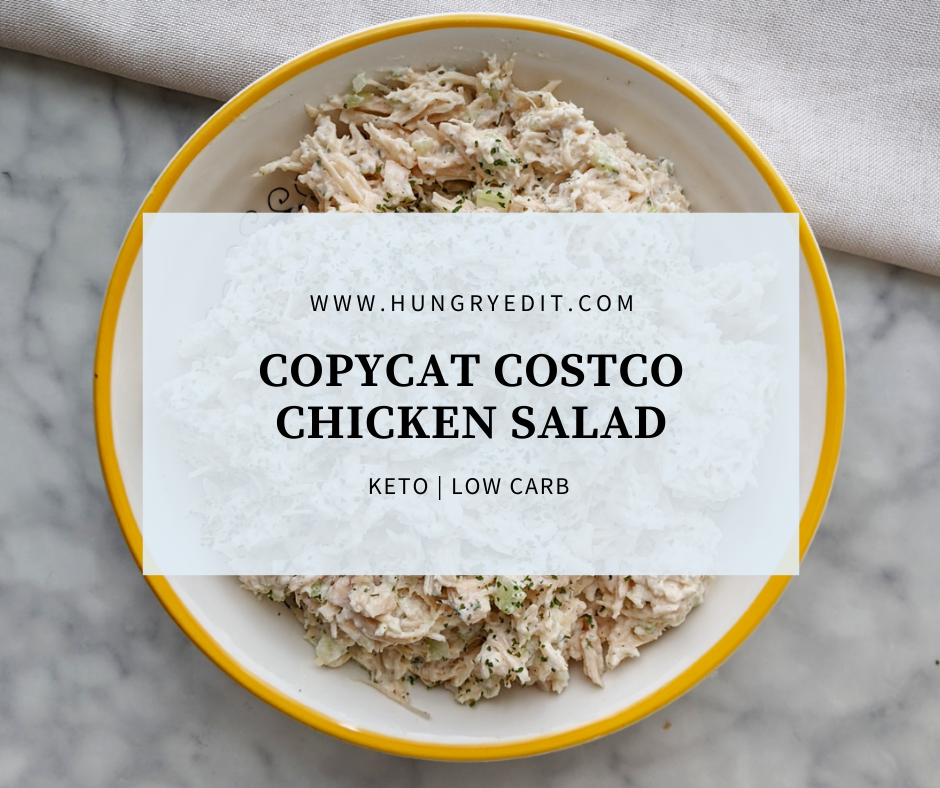 Jump to Recipe
With summer in full swing I know that most of us are looking for easy recipes! Even better, easy recipes that don't require using the oven on a hot summer day. This recipe is a homemade version of Costco's famous chicken salad. This Keto Copycat Costco Chicken Salad is easy to make and lasts up to three days in the fridge.
Chicken
For this recipe we like to use the Costco Canned Chicken. This is great to keep on hand if you're in a pinch and need a quick keto meal. The canned chicken also makes a fabulous Keto Chicken Crust Pizza (recipe coming soon!). If you're not a fan of canned chicken you can use homemade shredded chicken or store-bought rotisserie chicken. Either of these options will work nicely for this Keto Copycat Costco Chicken Salad!
Customization
This is a base recipe that tastes just like the Costco Chicken Salad (it might even be better!). You can add any additional flavoring to this such as dill, Dijon mustard or even chipotle powder.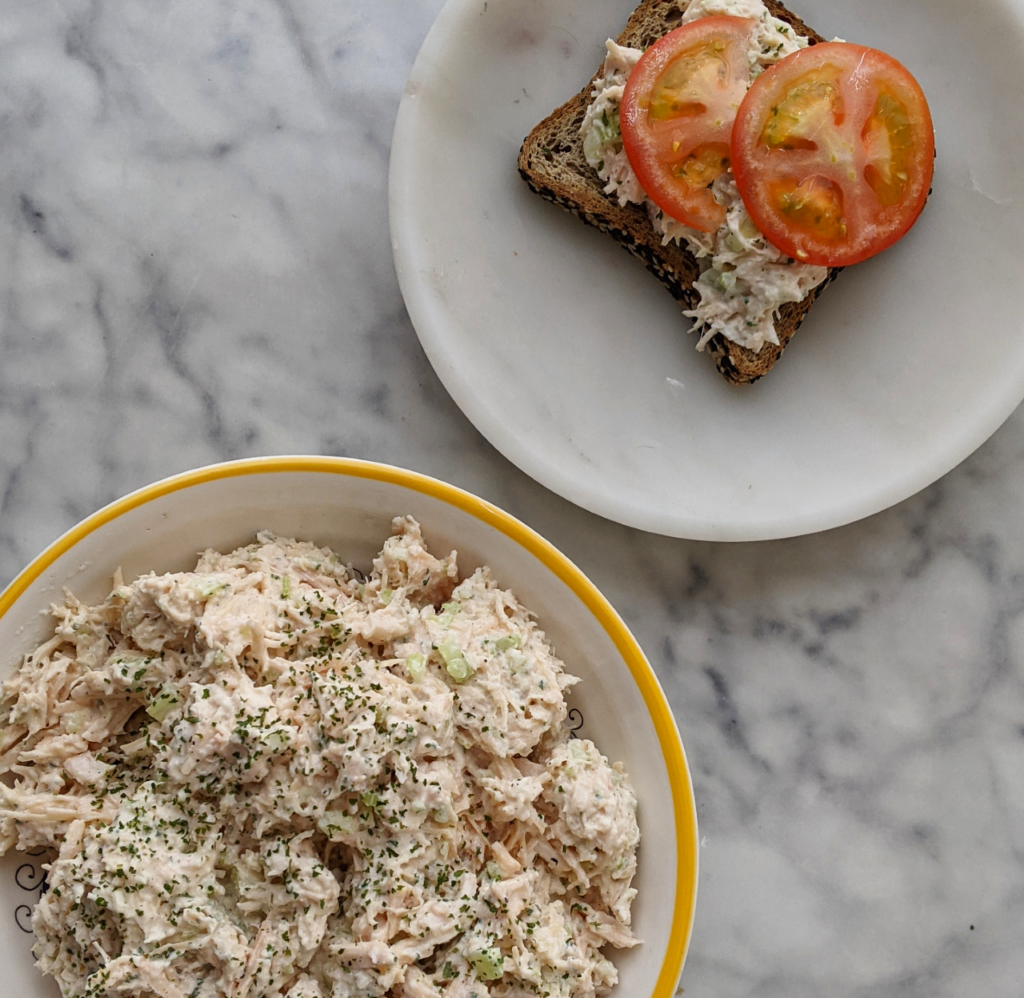 Serving
This dish is honestly great on it's own! However, if you'd like to pair it with something, you can use keto bread. We like the Carbonaut Keto Bread that's also found at Costco here in Canada. Some other ideas are to use lettuce wraps, cheese wraps or a salad with romaine lettuce. We highly recommended adding some tomatoes to this as well!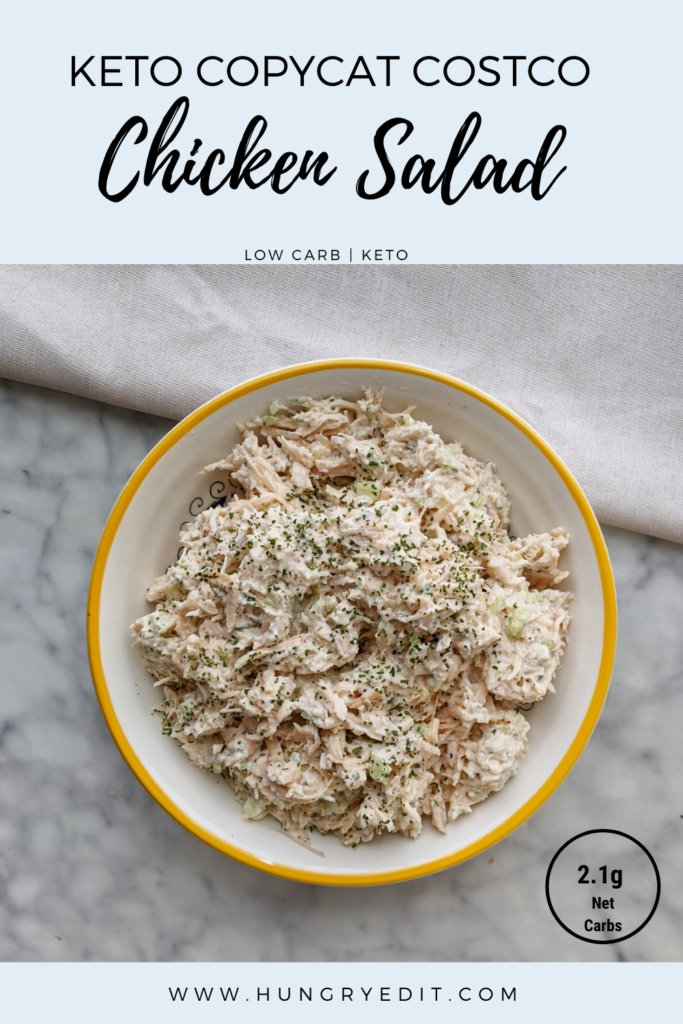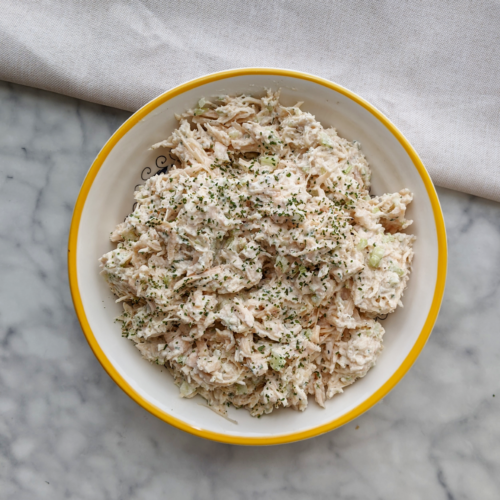 Copycat Costco Chicken Salad
Ingredients
2

Cans Costco Chicken Salad (345g Each)

Weight without liquid, 245g each. Can also use any shredded chicken or store-bought rotisserie chicken.

1/2

Cup

Finely Chopped Celery

50

Grams

Grated Yellow Onion

1/2

Cup

Mayo

1

Tsp

Dried Parsley

1

Tbsp

Lemon Juice

3/4

Tsp

Salt

Or to taste.

1/2

Tsp

Black Pepper

Or to taste.
Notes
Nutrition Information Per Serving (3 servings): 
458 Calories 
2.8g Carbohydrates
0.9g Fiber
32.4g Fat
39.3g Protein
Net Carbs: 2.1g Carbs 
Let us know in the comments below if you've tried our Keto Copycat Costco Chicken Salad. If you're looking for more keto or low carb recipes, visit our recipe page!