If you're looking for easy keto recipes and low carb recipes, you've come to the right place. It's a common misconception that following a keto diet can mean only eating foods like cheese, bacon and the occasional avocado. While those foods are great, we want to show you that a low carb diet can be extremely satisfying and full of variety. We believe that this will set you up for long term success on the keto diet.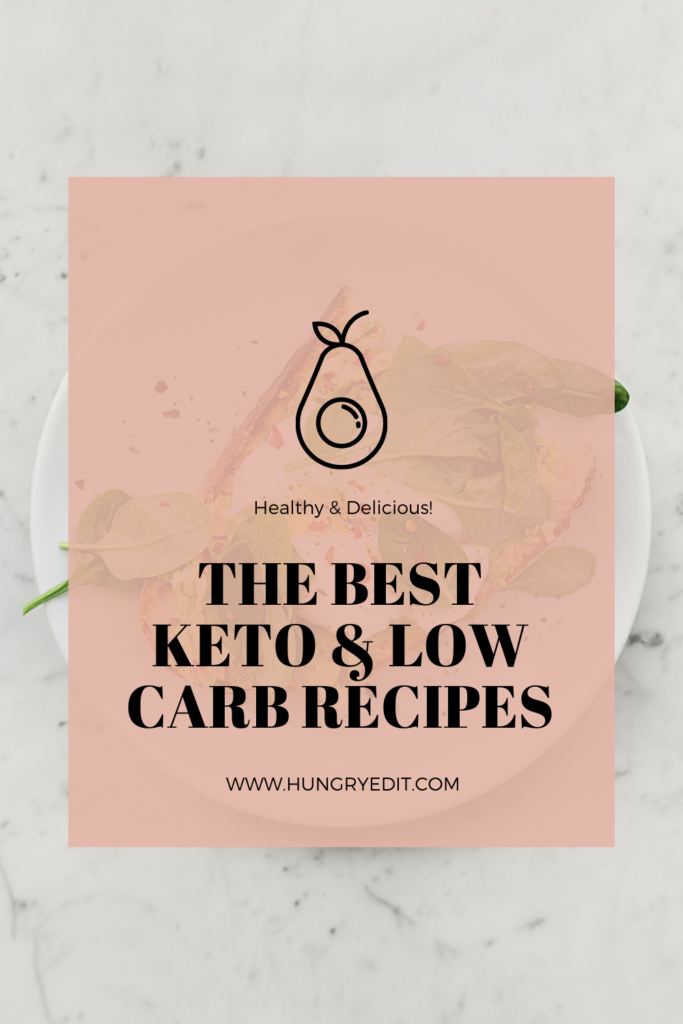 On this blog you'll find that we do not categorize food as keto vs. non keto. To add variety to our dishes we sometimes use ingredients such as carrots and low cab tortilla wraps. If the recipe is labeled as "Keto", those ingredients will be in small portions to keep the total carbohydrates lower. If a recipe is ONLY labeled as "Low Carb" it is a recipe that is slightly higher in carbs and may not be suitable for your ketogenic diet. 
Remember that being in ketosis is a metabolic state and if you're under 25g of net carbs your body will most likely be in a state of ketosis. Many people report that being in ketosis will help you lose weight and give you mental clarity (we can attest to this as well)!
If you're just getting started on the ketogenic diet or low carb diet you'll want to see my shopping list –  15 Keto Pantry Essentials for Beginners.  The items on this list will help get you started in making keto recipes for breakfast, lunch, dinner and dessert. We're constantly expanding our index of recipes. Check back once a week for a new post! 
Search Keto Recipes by Course 
Find Keto Recipes
If you prefer to search for recipes, use the search toolbar on the top right navigation to help find what you are looking for, or you can use the search toolbar below. 
Explore Our Latest Content 
We're working constantly to add new content to the blog.  Below is a preview of our latest content!