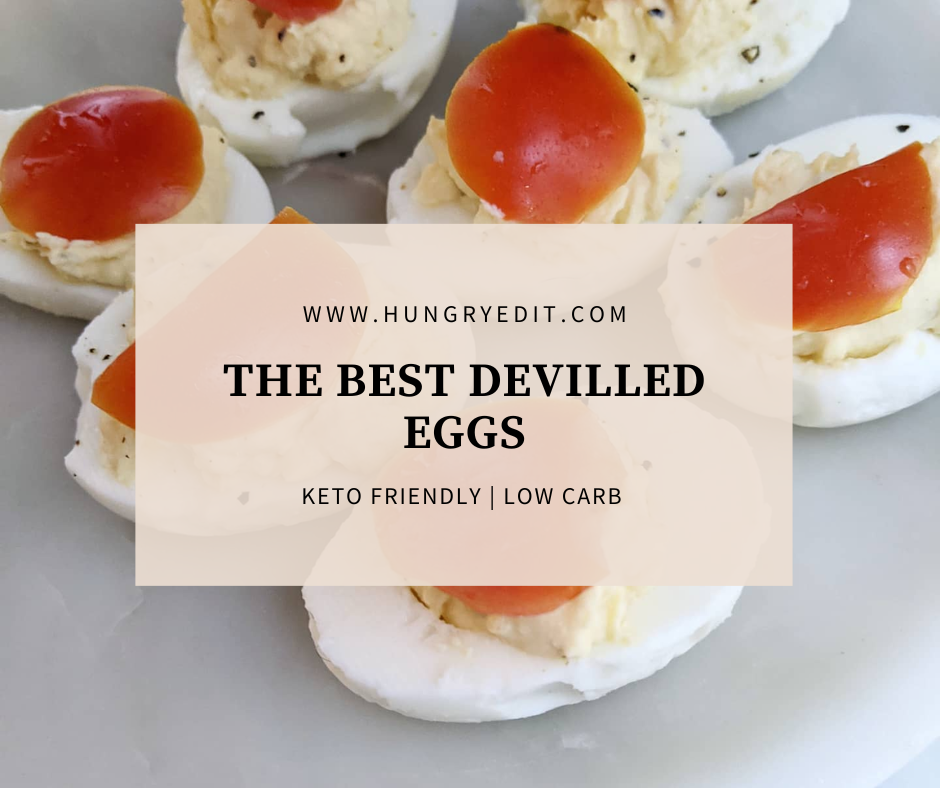 Jump to Recipe
Everyone should know a classic deviled egg recipe. They are the perfect snack and are great for parties or entertaining! These cream cheese devilled eggs are very close to the traditional recipe but with a few small twists.
How to Easily Peel Eggs
Peeling hard boiled eggs can be the hardest part of making devilled eggs. It is a painstaking task and there's nothing worse than making devilled eggs for a party and having the shell stick to the egg. Lucky, there is an easy way to prepare hard boiled eggs to make sure that the shell easily peels away from the egg.
Mistake #1 that most people make, is to start cooking the eggs in cold water. By doing this, the shell is harder to peel because the proteins in the egg white set slowly causing them to stick to the membrane. For easy to peel hard boiled eggs, set them in the pot once the water is boiling. You'll want to boil your eggs with the lid on for about 13 minutes. Once the eggs are done cooking, immediately remove them from the water and place them in cold water for 15 minutes. Once done, the shell should easily pull away from the egg!
Cream Cheese
Traditional Devilled Eggs use mayo, but in this recipe we like to use softened cream cheese. This really elevates the flavor of the devilled eggs. They are rich, creamy and full of flavor!
Tomato
This is how my mother-in-law makes her devilled eggs, and it's so perfect that I cannot go back. Devilled eggs are very rich and can feel quite heavy. Adding a thin slice of tomato on top of the devilled eggs adds another layer of flavor. You can use any tomato of your choosing, even a small cherry tomato will work nicely here!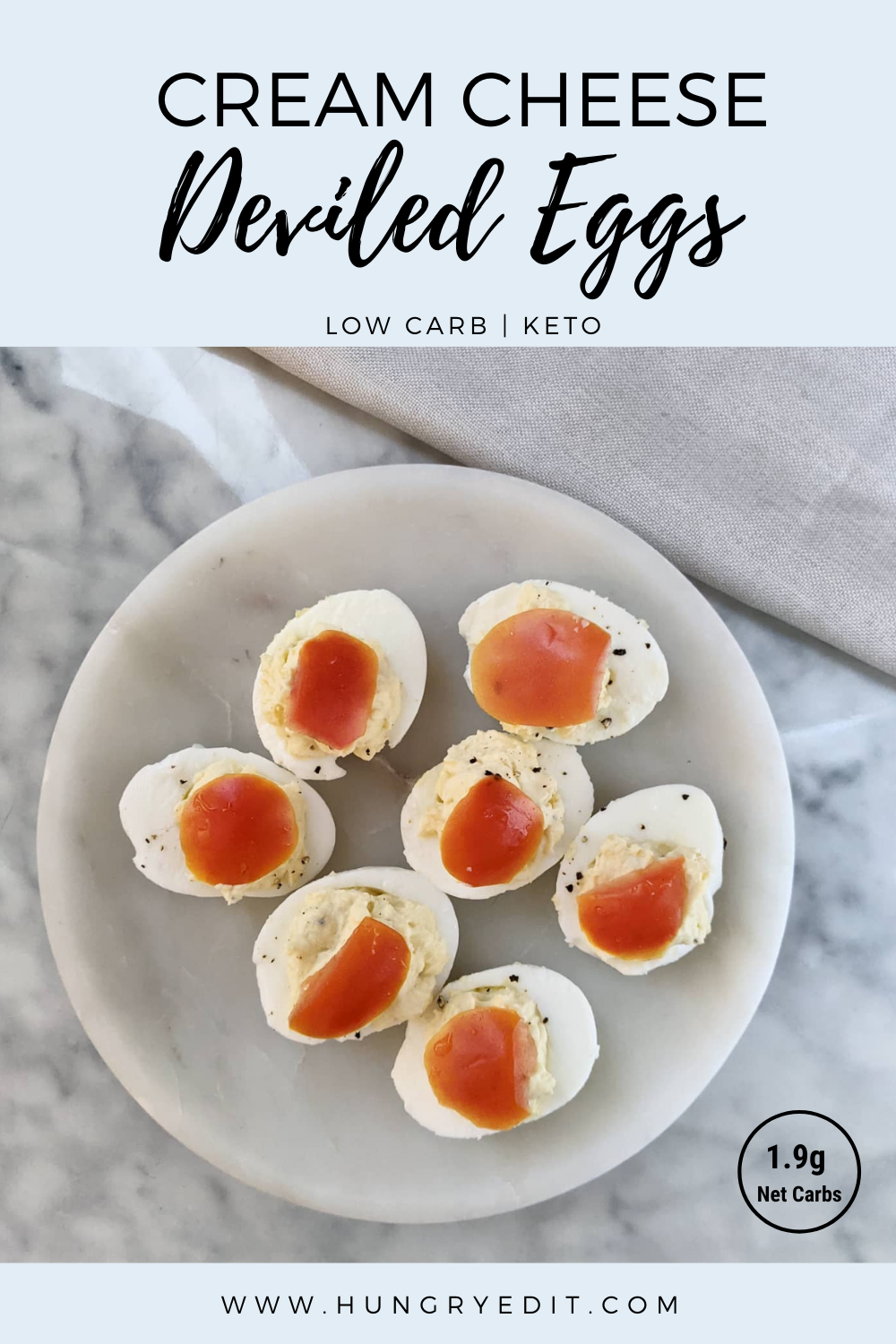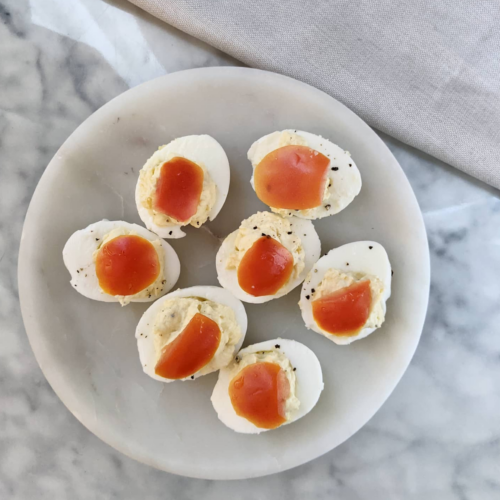 Cream Cheese Devilled Eggs
Ingredients
12

Large Eggs

Hard Boiled.

180

grams

Cream Cheese

Softened. Approx 3/4 cup.

1

tsp

Dijon

1/2

tsp

Vinegar

1/4

tsp

Salt

Or to taste.

1/8

tsp

Black Pepper

Or to taste.

25

grams

Small Sliced Tomato

Optional but Recommended, Topping.
Instructions
In a large pot add about 1 inch of water to the pot (enough to cover the eggs) and bring to a rapid boil.

Once boiling, gently place the eggs into the pot.

Cover and turn the heat off. Let the eggs boil for 13 minutes.

Immediately place the eggs in cold water for about 15 minutes.

Once the eggs have cooled, peel and cut lengthwise.

Remove the egg yolks into a mixing bowl with all remaining ingredients. Mash together with a fork or use a mixer until combined.

Spoon the filling back into the egg and top with a thin slice of tomato.
Notes
Nutrition Information (12 Servings): 
119 Calories 
1.9g Carbohydrates
0.0g Fiber
9.3g Fat 
7.4g Protein 
Net Carbs: 1.9g / Serving 
*Carb count depends on how much tomato you are using.* 
Have you tried these Cream Cheese Devilled Eggs? We'd love to hear your thoughts in the comments below! If you're looking for more keto side dishes, visit our recipe page!