Our Keto Lavender Lemonade is the perfect drink for summer! It's refreshing and easy to make. This fragrant drink is perfect for summer BBQ's, Bridal Showers, Baby Showers and more!
Lavender
For this recipe we use dried culinary grade lavender as it's easy to find year round. We find our dried lavender at Bulk Barn. You can substitute with fresh lavender but you'll have to adjust the portions. Try using 1/2 cup to 1 cup of fresh lavender, depending on how strong the flower is.
Sweetener & Keto Honey
You can use any keto-friendly sweetener of your choice. Our preference is Monk Fruit Sweetener or Swerve Granulated Sweetener. In addition to the keto sweetener, we recommend adding keto-friendly "honey". Our go-to is the Nature's Hallow Sugar-Free Honey Substitute.
Color
Your Keto Lavender Lemonade may turn a light pink or purple depending on the lavender. Ours turns a light pink! Feel free to add purple food coloring to the drink to make it even more festive!
Alcohol
The Lavender Lemonade will keep in the fridge for about 1 week. Enjoy this drink on it's own or serve with a bit of vodka or gin, such as the Empress 1908 Gin. It's beautiful indigo color and botanicals will work wonderfully with this drink!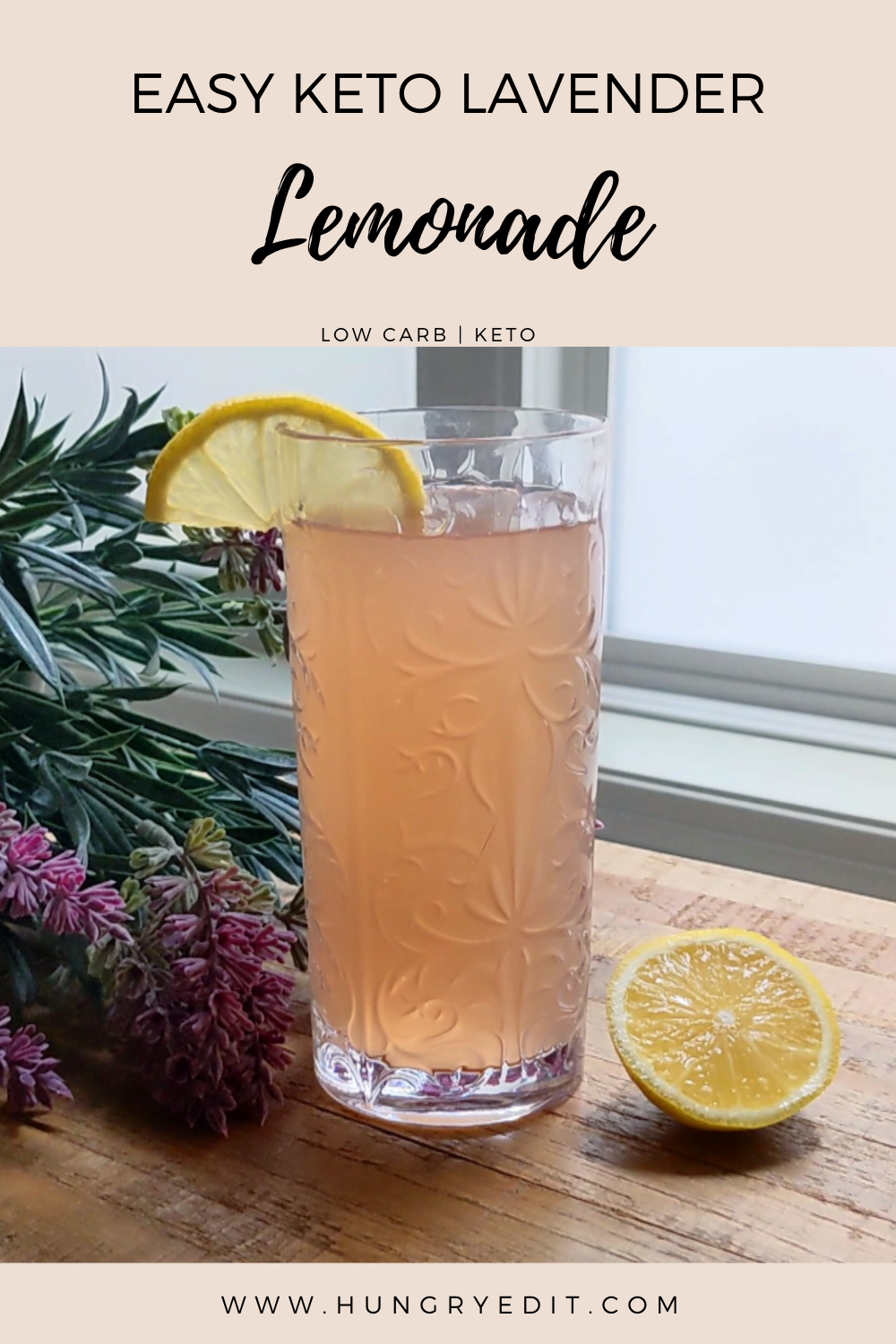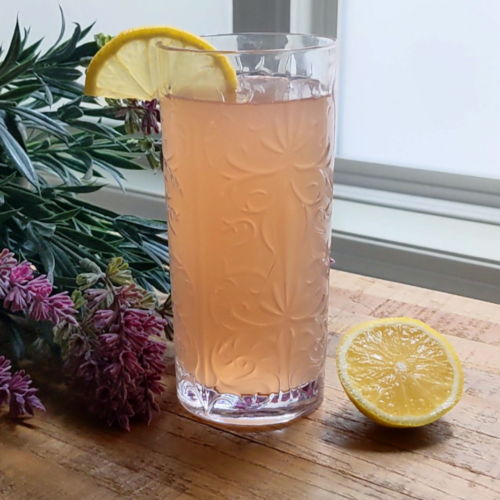 Keto Lavender Lemonade
Equipment
Cheese Cloth or Fine Mesh Strainer
Ingredients
6

Cups

Water

3/4

cup

Freshly Squeezed Lemon Juice

Strained.

1/2

Cup

Sweetener

3

Tbsp

Dried Culinary-Grade Lavender

1-2

Tbsp

Keto Honey

See notes above.
Instructions
If using a cheesecloth, tie the lavender into a sachet. Note: If you're not using a cheesecloth, you can use a fine mesh strainer later on.

Combine water, sweetener, and optional keto honey to a large pot and boil over medium heat under sweetener is dissolved.

Once boiled, remove from heat and add the lavender. Lavender can be in a cheesecloth or loose in the water (you will need a fine mesh strainer later on).

Let the lavender steep for about 15 minutes.

Remove the lavender sachet from the water or pour the water and loose lavender through a fine mesh strainer.

Stir in the lemon juice. Allow to cool and then refrigerate.
Let us know in the comments below if you've tried our Keto Lavender Lemonade! If you're looking for more keto recipes, visit our recipe page.