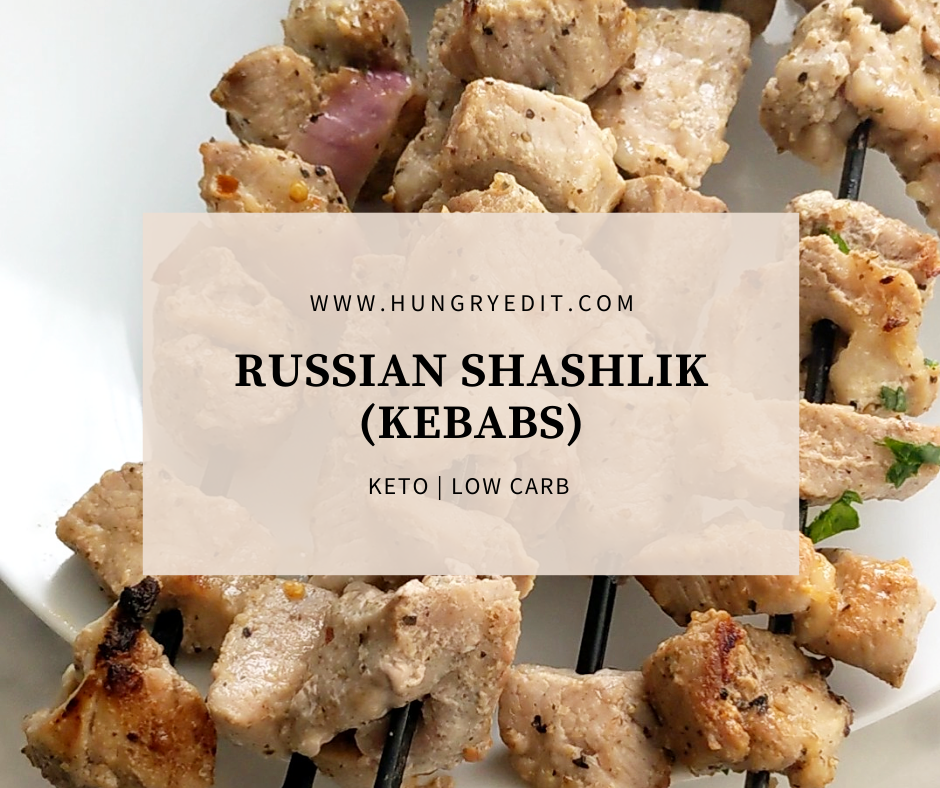 Jump to Recipe
Shashlik is a popular meat skewer (shish kebab) in Russia and Central Asia. This Keto Russian Shashlik is my family's traditional recipe. It is a summer staple! The meat is marinated in buttermilk and is traditionally cooked over wood charcoals. However, for our method, we cook the kebabs on the BBQ or a hot griddle pan.
Cooking Method
It is recommended to cook the shashlik in an open style BBQ grill over wood charcoals (without grills). If you're using this cooking method, you cannot use wood skewers. Use these metal ones instead. Now if you're like me and don't have access to that style of BBQ, you can use a regular BBQ. We recommend covering the grills with aluminum foil for this cooking method.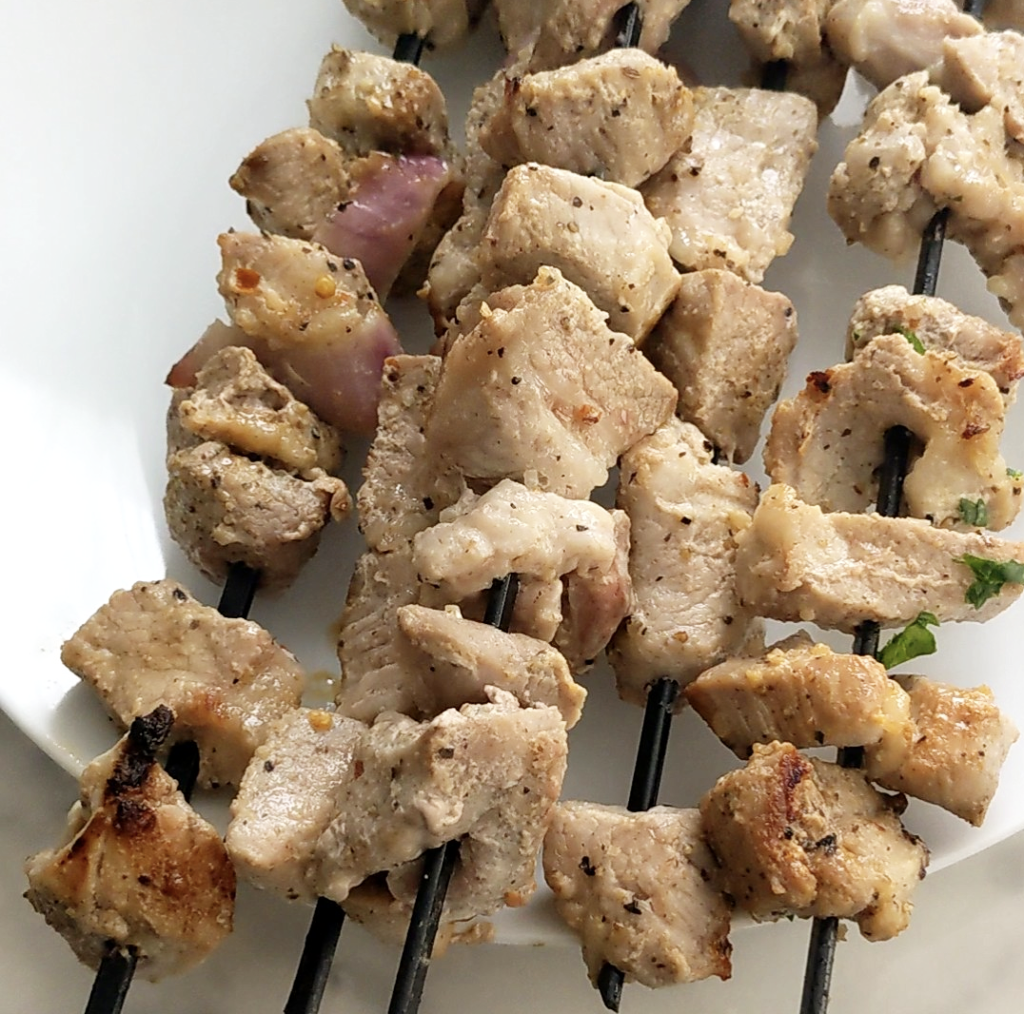 Marinade
For our Keto Russian Shashlik we use buttermilk for the marinade. However, you can use anything from kefir and even pomegranate juice. The one ingredient that is common in all recipes, is onions. Onions are essential for tenderizing meat!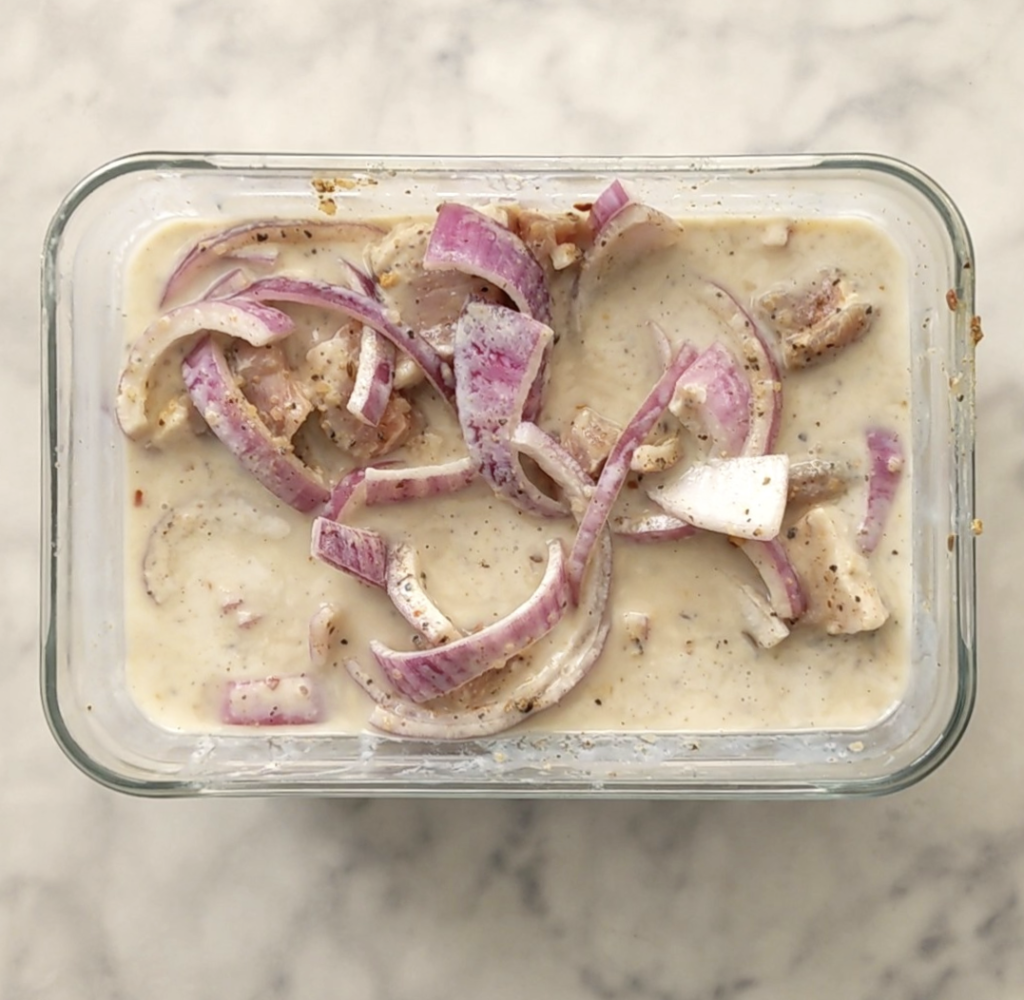 What Type of Meat For Shashlik?
You can use any type of meat for shashlik. It is more common to use lamb. You can change up the spices and marinade depending on the type of meat you choose. Our family has always used pork, it pairs perfectly with the buttermilk marinade. The best cut of pork to use for this recipe is pork shoulder. This will yield the most tender and flavorful results.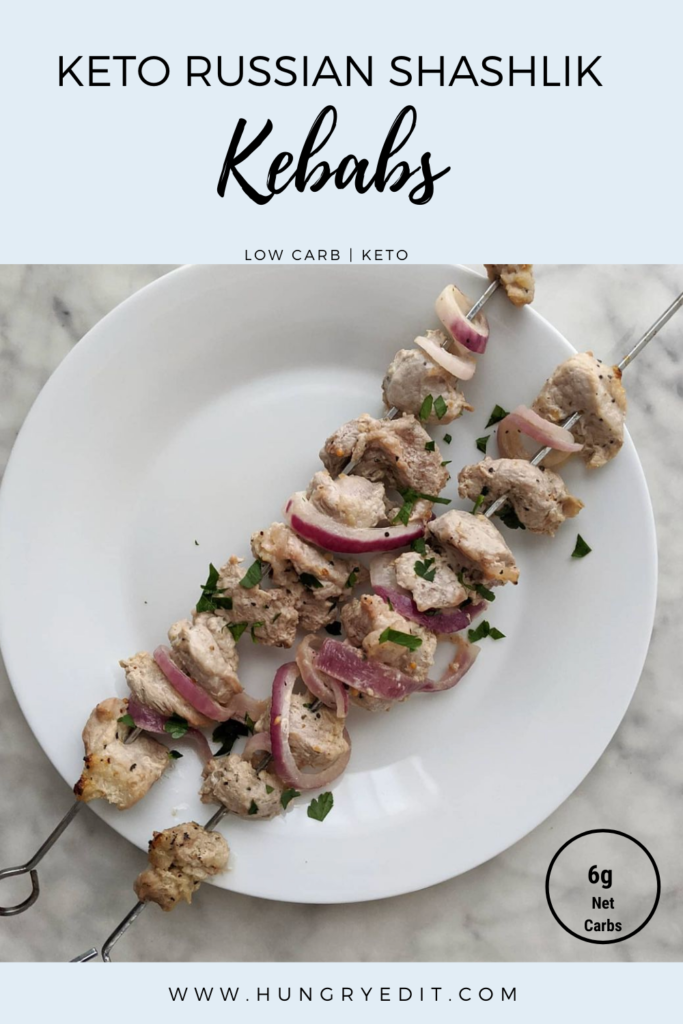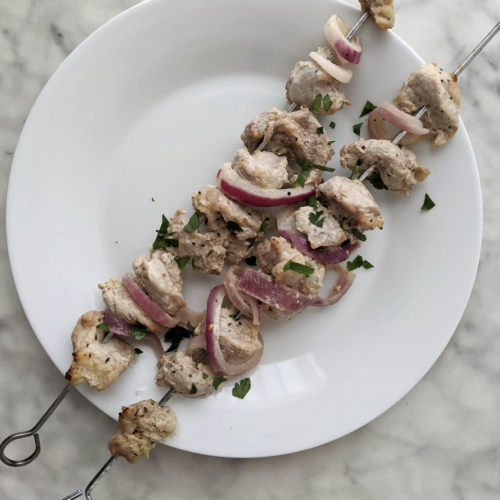 Keto Russian Shashlik (Buttermilk Marinated Pork Kebabs)
Ingredients
Shashlik
3

lbs

Pork Shoulder

Cut into 1 ½ inch pieces

1

946ml (4 Cups)

Buttermilk

1

Large Red Onion

Cut into large slices to fit on a skewer.

1/2

tbsp

Onion Powder

1/2

tbsp

Garlic Powder

1/2

tbsp

Black Pepper

1/2

tbsp

Salt

1

tsp

Paprika

1

tsp

Cumin
Sour Cream Dip
1/2

cup

Sour Cream

1

tsp

Dried Dill

1/4

tsp

Onion Powder

1/4

tsp

Garlic Powder

1/4

tsp

Salt

1/8

tsp

Black Pepper
Instructions
Combine the cubed pork shoulder with all spices and buttermilk.

Cover and let sit in the fridge for 4 hours or overnight for the best results (recommended).

Prepare the sour cream dip. Combine sour cream with all spices and let sit in the fridge for an hour or overnight.

Thread the pork and onion on skewers and set aside. Reminder: If using wood skewers, make sure to soak in water for 30 minutes prior to assembling.

Cook kebabs on a very hot bbq or griddle for about 10-15 minutes until cooked through. Turn the skewers from time to time, until browed on each side.

Serve the kebabs with the sour cream dip and a side salad.
Notes
Nutrition Information (6 Servings): 
423 Calories
6.2g Carbohydrates
0.3g Fiber
32.9g Fat
57.2g Protein
Net Carbs: 5.9g / Serving
*Nutrition information does not include optional sour cream dip.* 
*Nutrition Information accounts for 2 cups of buttermilk. This is what's typically absorbed from the marinade*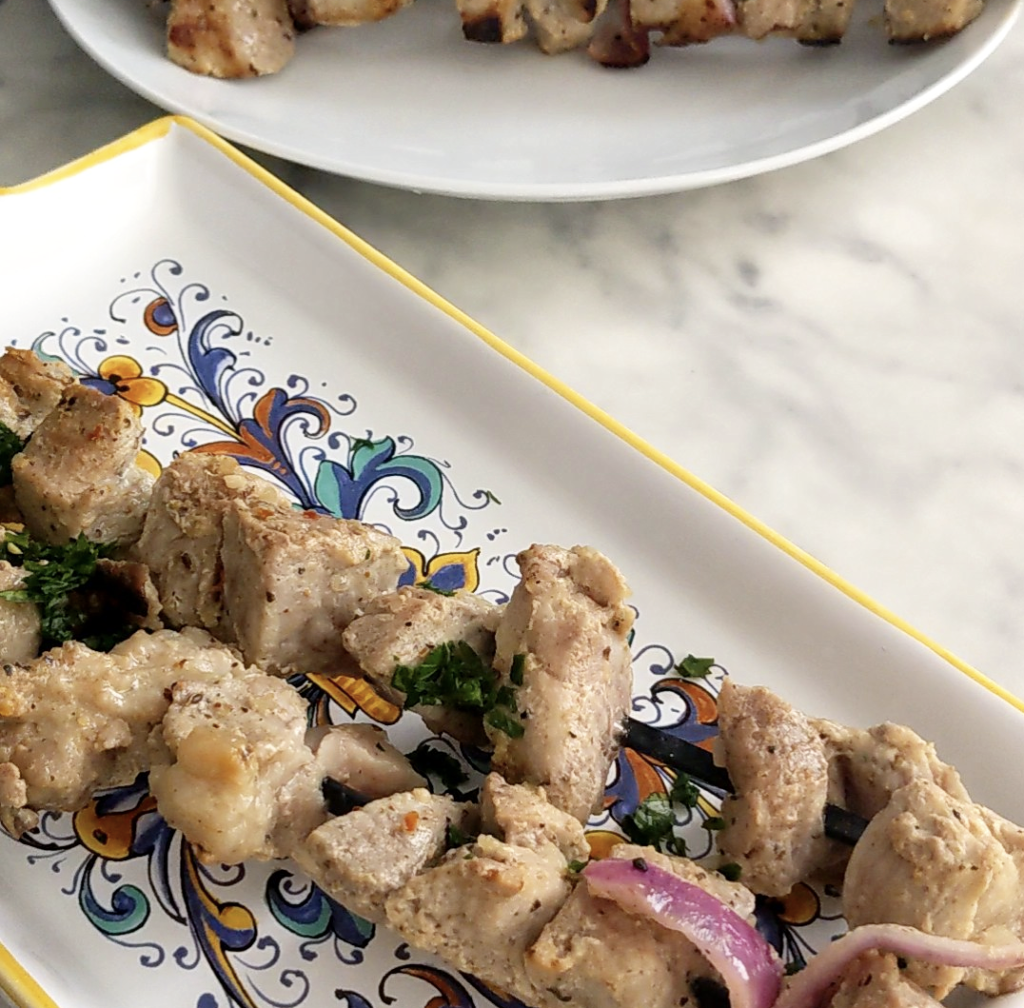 Let us know in the comments below if you've tried our Keto Russian Shashlik! If you're looking for more keto and low carb recipes, visit our recipe page.