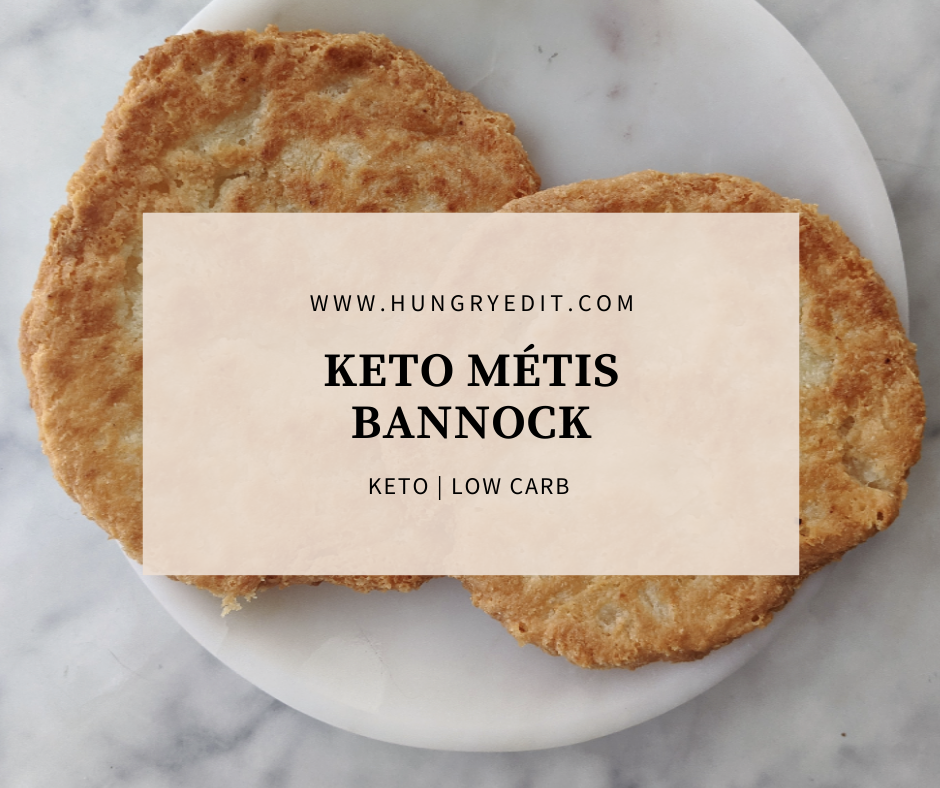 Jump to Recipe
Bannock is a quick fry bread that was brought to North America through European fur traders and settlers. This bread was eventually adopted by the Indigenous peoples of Canada and the United States. For our Keto Bannock, we use a classic "Fathead Dough" that's gluten free. This recipe is easy to make and is a wonderful side dish to any meal!
Origins
Bannock is a type of quick bread that originates from Scotland. It was adopted by the indigenous people when they were forced off of their land. Canada gave food rations to the ingenuous people, which included flour. First nations adopted European bannock into their own cuisine through necessity.
This keto recipe was inspired by a virtual cooking class from Pei Pei Chei Ow, a contemporary indigenous catering company based in Edmonton, AB. In the virtual cooking class, Scott (the founder and chef) shared his recipe for indigenous style tacos. The food was amazing and we love how Scott taught us about indigenous cuisine during the class. If you'd like to learn more about indigenous cooking, please visit their website. Pei Pei Chei Ow is constantly doing virtual cooking classes which we highly recommend.
Of course this keto recipe isn't like the original. However, our keto adaptation has two traditional components (well maybe three). The first, is that the recipe has a good amount of baking powder (like the original). This causes the "bread" to puff up and have a very nice texture. The second comparison is that our keto bannock is cooked exactly the same was as the traditional method, fried. Lastly, bannock is meant to be a quick bread and our keto version is just as fast!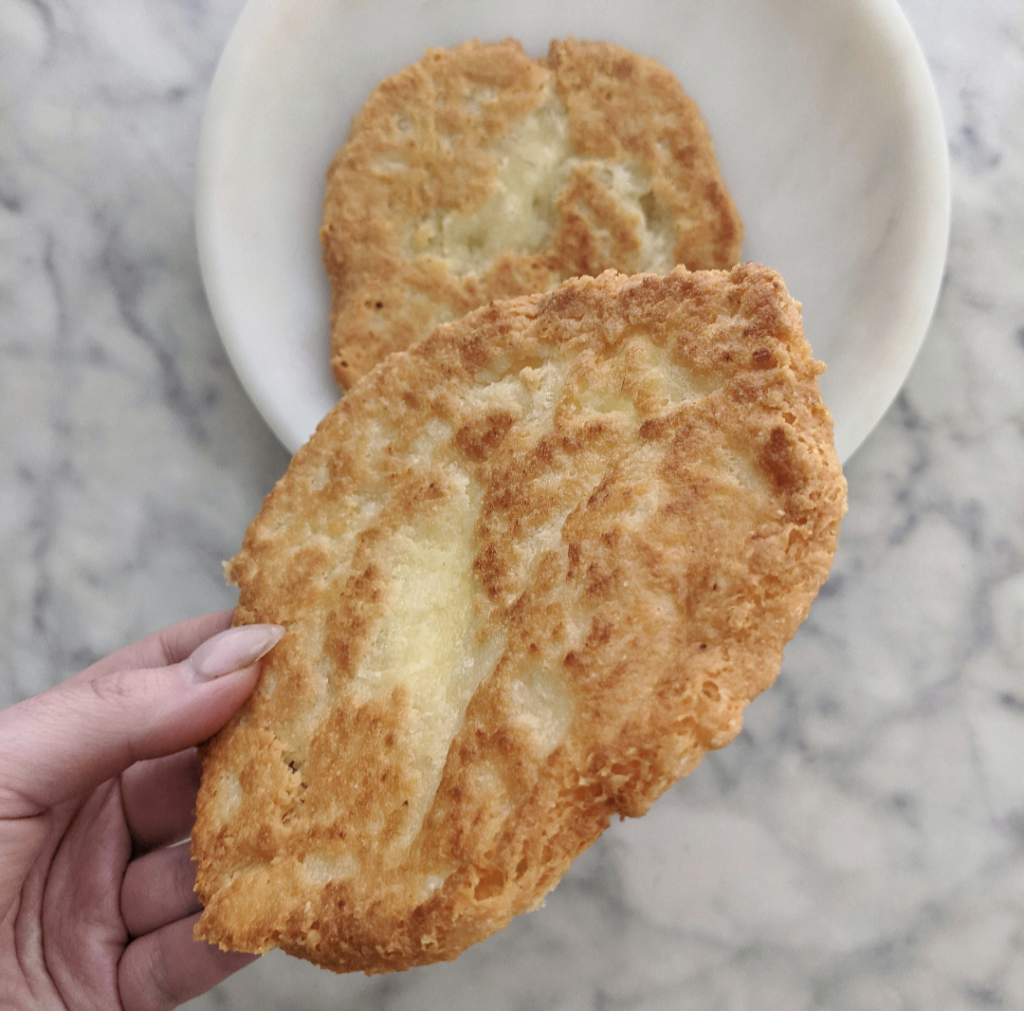 Keto Fathead Dough
Fathead dough is a staple in keto baking! It's main ingredients are cheese and almond flour. Making this dough easy to form into whatever shape you'd like. Try using fathead dough for keto pizza or something creative like keto corn dogs!
For our Keto Bannock, we take the common fathead dough recipe and add more baking powder. This is similar to the traditional indigenous bannock recipe. Additionally, we also fry the fathead dough in neutral oil, which is a similar way of cooking traditional bannock.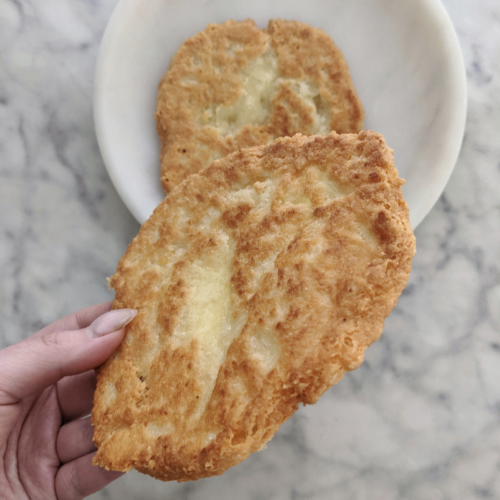 Keto Bannock
Ingredients
4

Cups

Mozzarella

1.5

Cups

Almond Flour

1

Egg

1

Tbsp

Baking Powder

1

Tsp

Xanthan Gum

1

Tsp

Salt

To taste.

Neutral Oil

For frying.
Instructions
Grate the mozzarella. Melt it in the microwave in 30 second increments, until fully melted.

Meanwhile, whisk together the almond flour, salt, xanthan gum and baking powder.

Working quickly, mix the melted cheese, flour mixture and egg until a dough ball is formed.

Shape your dough into 6-8 circles and flatten.

Place the formed keto bannock in the fridge and heat your oil over medium/high heat.

Fry the bannock in hot oil until both sides are golden brown.
Notes
Nutrition Information (6 Servings): 
359 Calories 
8.7g Carbohydrates
3g Fiber 
28.1g Fat 
20.4g Protein 
Net Carbs: 5.7g / Serving
Nutrition Information (8 Servings): 
269 Calories 
6.5g Carbohydrates
2.2g Fiber 
21.1g Fat 
15.3g Protein 
Net Carbs: 4.3g / Serving 
*Nutrition information does not include oil, as this will vary batch to batch. 
Let us know in the comments below if you've tried our Keto Bannock. We'd love to hear if your interested in learning more about Indigenous cuisine.
If you're looking for more keto recipes, visit our recipe page!