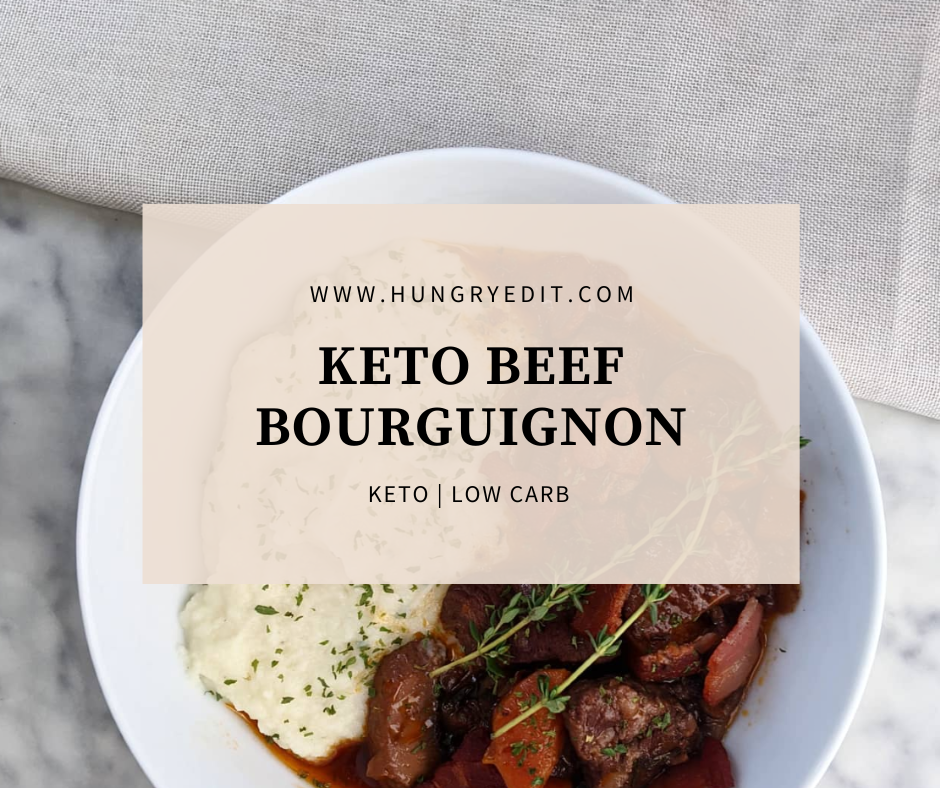 Beef Bourguignon or Bœuf Bourgignon in French, is a classic recipe known all over the world. For this Keto Beef Bourguignon we try to stay as close to the original recipe as possible, while still keeping the carbs low. We cook this classic beef stew in the Instant Pot for a faster cooking method and fail-proof result.
Beef:
Beef chuck roast or stewing beef cut into 1-2 inch cubes will give you the best results for this beef stew. This is a tough cut of meat that becomes flavorful and tender when slowly simmered in liquid (about 2-3 hours). To shorten the cooking process, we prefer to cook our stews in the Instant Pot. Nothing is worse when you've put in the time and effort in a stew and for some reason it doesn't turn out. Your meat is still tough, tender, or even dry. There are many factors that can affect the outcome, including not cooking long enough, opening the lid to often, etc. When cooking a stew in the Instant Pot, you'll get a tender, flavorful result every time! The best part is that it only takes 30 minutes to cook, instead of the regular method which takes 2-3 hours.
Red Wine:
Just like in our Coq Au Vin (Chicken & Wine) recipe, you'll want to choose a dark full-bodied red wine such as cabernet Sauvignon, Zinfandel, and Shiraz.
Herbs:
Combine the herbs into a classic bouquet garni (bay leaves, parsley and fresh thyme). Bundling up the herbs makes for easy removal.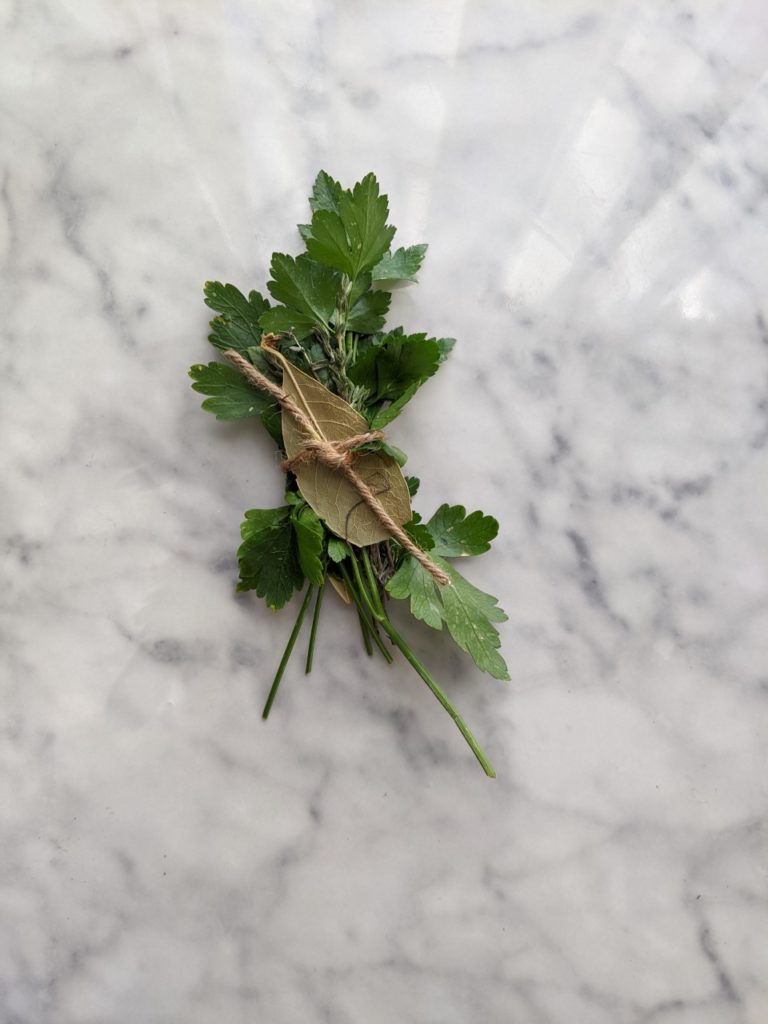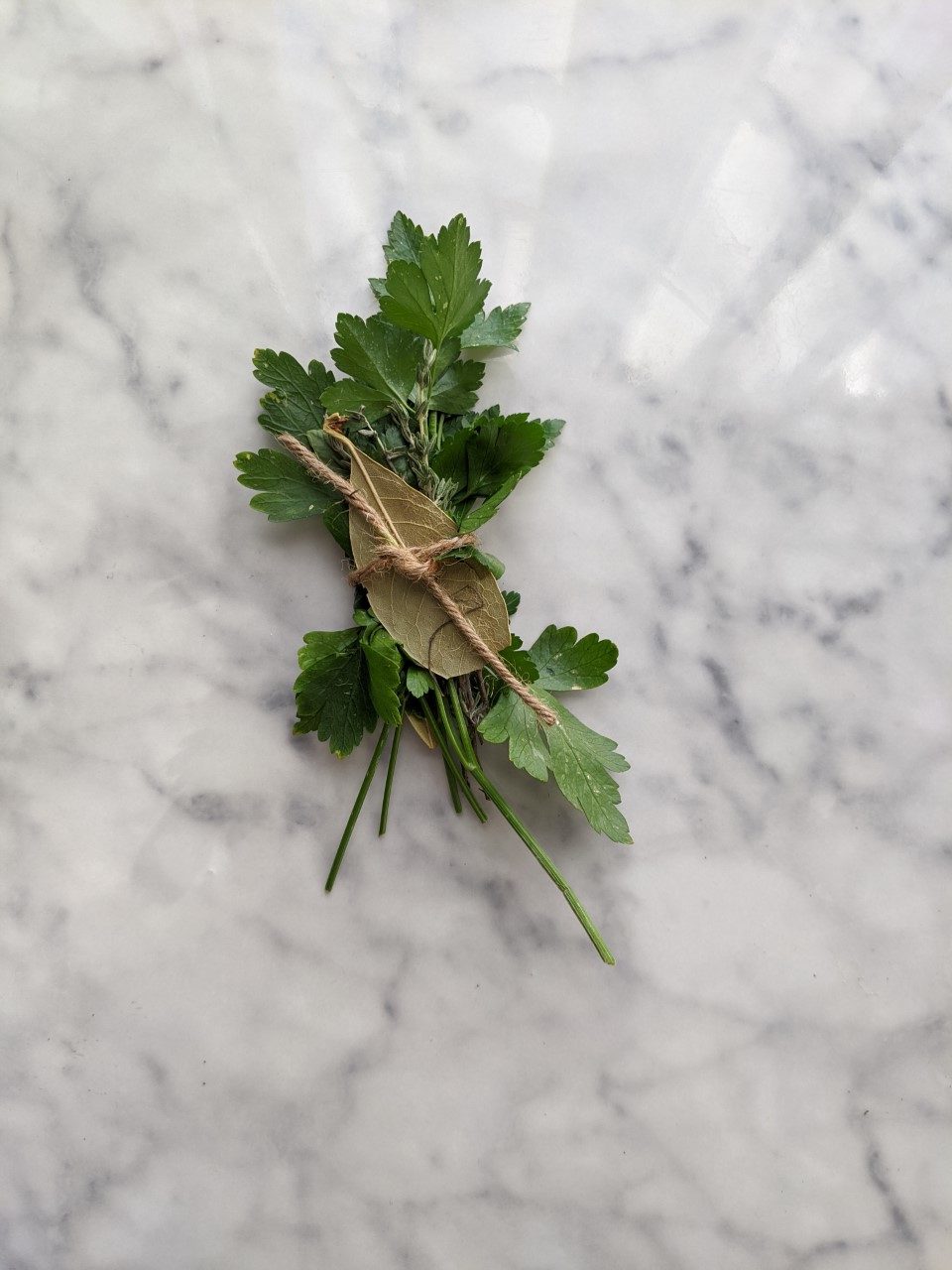 Vegetables:
This recipe keeps all of the vegetables that are in a classic Beef Bourguignon:
Onions
Carrots
Garlic
Mushrooms
Yes! We add carrots to this dish. Even though you won't typically find carrots in keto dishes, we find that carrots add a lot of flavor. We lower the quantity to keep the carbs low but add enough to incorporate the flavor into the dish. You can leave these out if you wish, but we recommend keeping them!
Traditionally Beef Bourguignon is served with potatoes, rice or pasta. Since this is a keto dish, we serve ours with cauliflower mash. Trust us! You won't miss the potatoes.
Thickener:
In this stew we use beef gelatin as a thickener. You can alternatively use xanthan gum or Konjac powder (glucomannan), start with 1/4 tsp.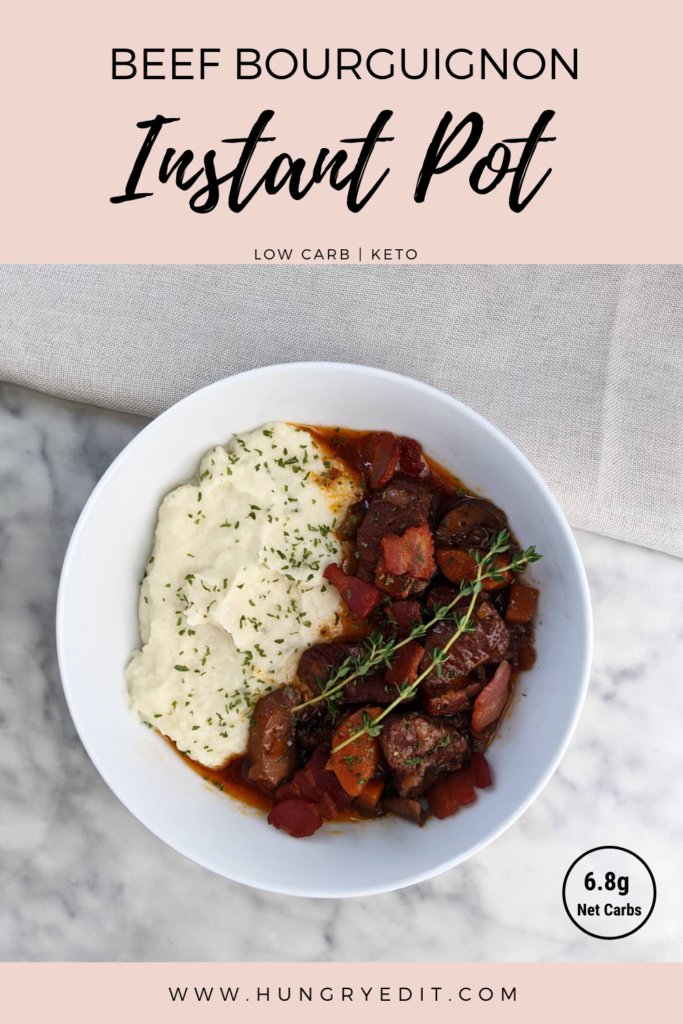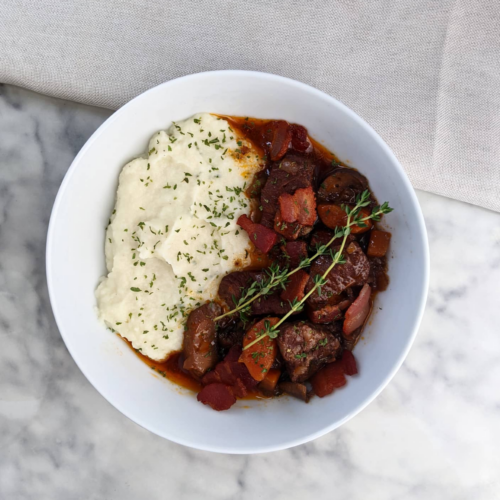 Instant Pot Beef Bourguignon
Ingredients
6

Slices of Bacon

Diced.

2

lbs

Stewing Beef ; Beef Chuck Roast, Cubed (1-2 inch)

100

grams

Carrot

Sliced.

100

grams

White Onion

Diced.

2

cups

Dry Red Wine

2

tbsp

Tomato Paste

200

grams

Mushrooms

Sliced.

200

grams

Mushrooms

Quartered.

1

Bouquet Garni (2 bay leaves, parsley and fresh thyme)

3-5

Garlic Cloves

Minced.

1

tbsp

Olive Oil

2

tbsp

Butter

Salt

To Taste.

Pepper

To Taste.

1

tbsp

Beef Gelatin
Instructions
Pat dry beef cubes with kitchen towel and season with salt and pepper. Set aside.

Turn the instant pot on and select sauté on the lowest setting.

Add the chopped bacon to the instant pot and render out the fat. Cook for approx. 15 minutes until the bacon is nice and crispy.

Once cooked, remove bacon from Instant Pot with a slotted spoon and set aside.

Add the butter (as needed) to the instant pot and brown the beef, working in batches.

Once the beef is browned, set aside.

Add 1 tbsp of olive oil to the instant pot and sauté the diced onions for 2 minutes.

Add minced garlic and sauté for another minute.

Add the mushrooms and carrot and sauté until softened. About 5 minutes.

Stir in tomato paste and sauté for 3 minutes, until fragrant.

Add the beef back into the instant pot with 2 cups of wine and bouquet garni.

Simmer until the wine has reduced by half.

Add beef broth, 1 tbsp of beef gelatin and half the bacon back into the pot. Adjust seasoning as needed.

Lock the lid in place and select high pressure for 30 minutes. Once done cooking, turn to value to a quick release.

Once done cooking, remove the bouquet garni, add the remainder of the bacon and serve immediately. This pairs beautifully with our cauliflower mash!
Notes
Nutrition Information (6 Servings): 
569 Calories 
8.8g Carbohydrates
2g Fiber
38g Fat 
35.2g Protein 
Net Carbs: 6.8g / Serving 
Let us know in the comments below if you've tried our Keto Beef Bourguignon! If you're looking for more keto or low carb recipes, visit our recipe page.