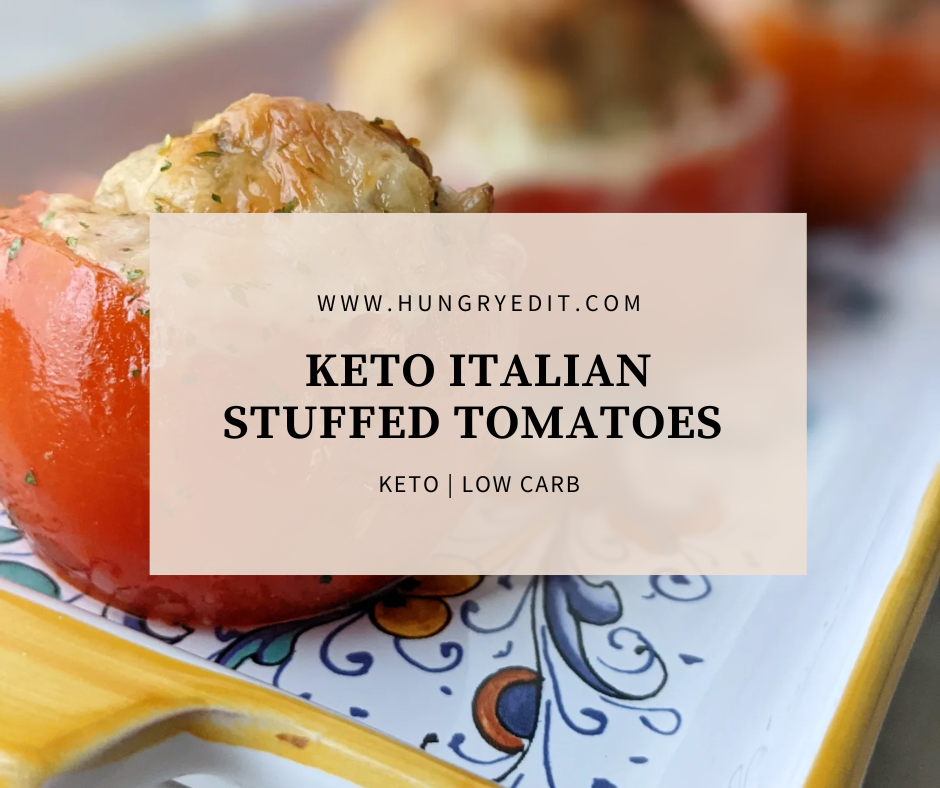 These Keto Italian Stuffed Tomatoes are the best way to take advantage of tomato season! We were inspired to create this recipe based off of the classic Italian dish – Pomodori con Riso (Italian Rice Stuffed Tomatoes). Of course since this is a keto recipe, we aren't using rice. Instead this recipe uses ground pork, pine nuts, cheese and fresh parsley. This crowd pleasing recipe is perfect for keto and non-keto eaters!
Tomatoes
Since the star of this recipe is tomatoes, we recommend using large in season tomatoes or beefsteak tomatoes. You'll want to look for tomatoes that are not too firm or mushy. The tomato has to be just right, with the right amount of plumpness. This will provide the best flavour.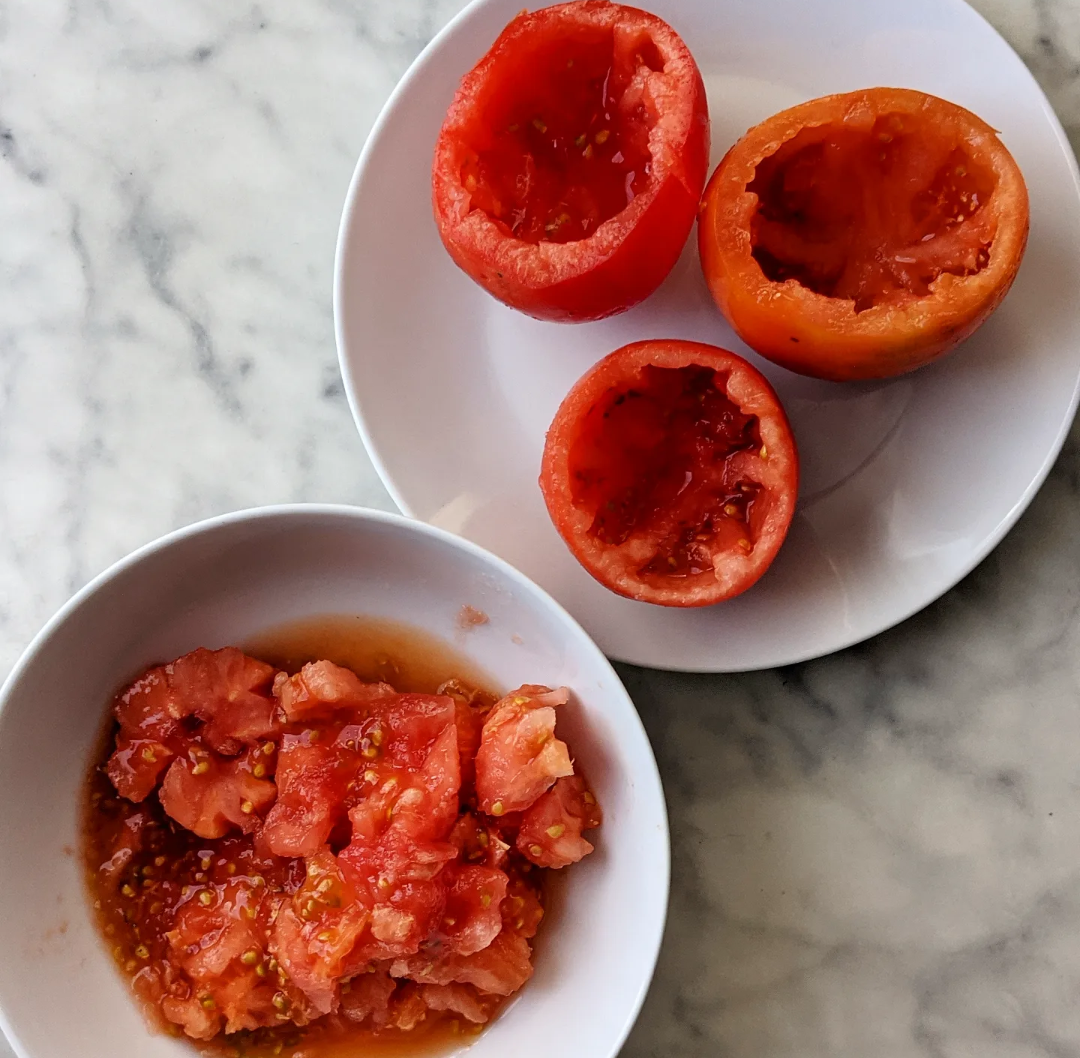 Pine Nuts
To toast the pine nuts, add them to a small pan and turn the heat to medium low. Stir constantly or toss the skillet to not burn the pine nuts. It will take approximately 3-5 minutes to toast them.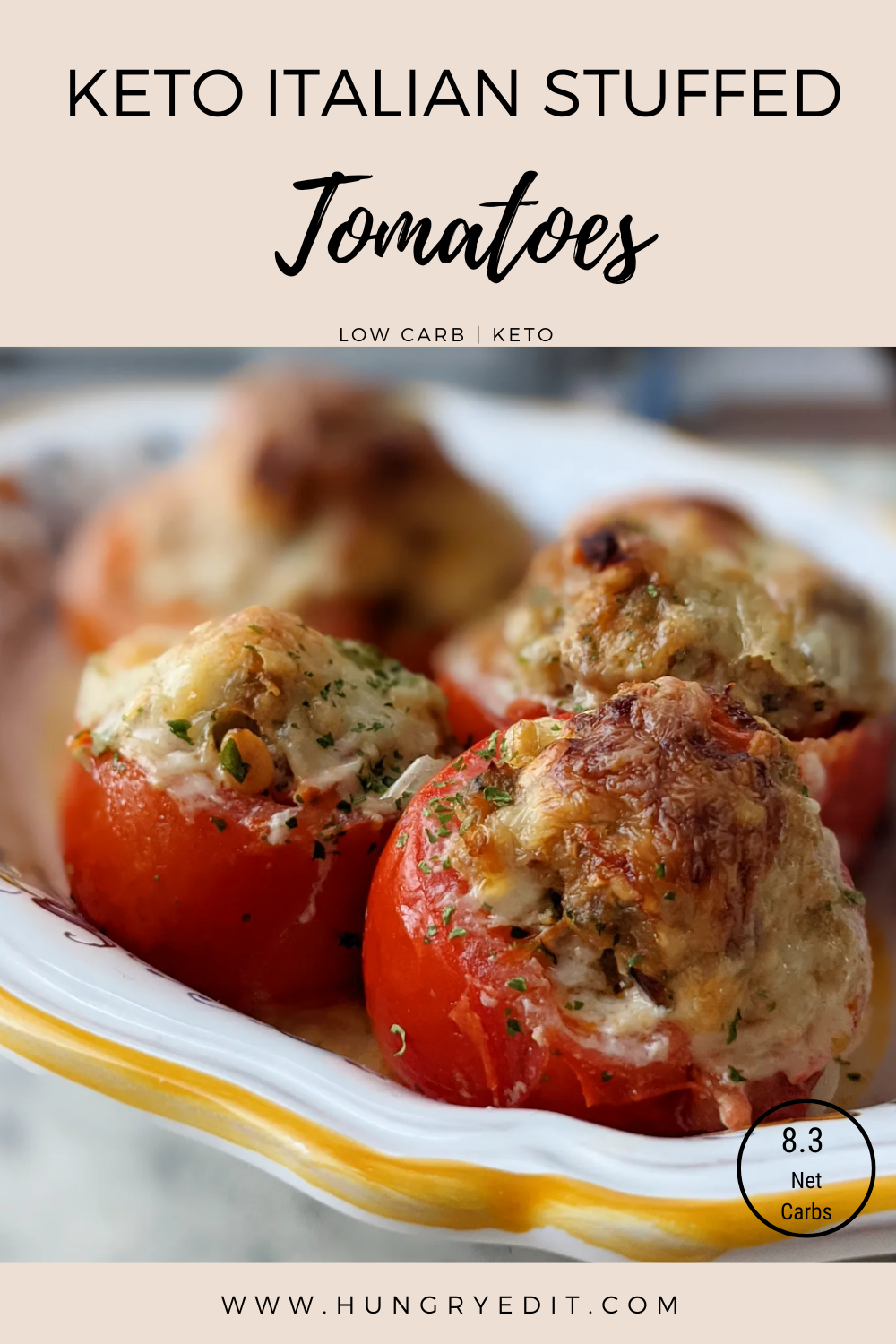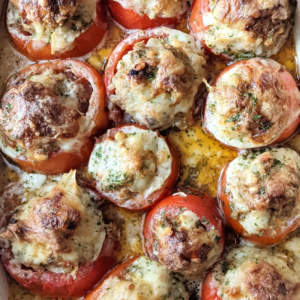 Keto Italian Stuffed Tomatoes
Ingredients
2

Tbsp

Olive Oil

500

Grams

Ground Pork

10

Large Tomatoes

1

Slice

Carbonaut Keto Bread (Or any other keto-friendly bread)

Toasted and Shredded into Breadcrumbs.

1

Large

Egg

1

Cup

Grated Mozarella

Divided.

1/2

Cup

Parmesan Reggiano

Finely Grated.

1/2

Cup

Toasted Pine Nuts

50

Grams

White Onion

Diced.

1-2

Tbsp

Fresh Parsley

Finely Chopped.

1/8

Tsp

Nutmeg

3

Garlic Cloves

Minced.

Salt

To Taste.

Pepper

To Taste.
Instructions
Remove the top from the tomatoes and scoop out the inside, leaving enough room to keep the shell intact. Chop the pulp, place in a bowl and seat aside.

Sauté diced onion in 2 tbsp of olive oil until translucent, about 5 minutes.

Add minced garlic and sauté for about 1 minute, until fragrant.

Add the pulp of the tomatoes to the sautéed onions and cook until most of the water is evaporated, about 10 minutes. Season with salt and pepper.

Allow the cooked tomatoes to cool.

Toast the keto bread and shred with your hands, soak in water. Set aside.

Meanwhile, lightly toast the pine nuts in a small pan for about 3-5 minutes. Set aside.

Combine the cooled cooked tomatoes, ground pork, parmesan reggiano, keto bread, egg, pine nuts, parsley, nutmeg, salt and pepper.

Sprinkle a small amount of the mozarella inside the bottom of each tomato and add the filling. (Save most of the mozarella for later).

Place the stuffed tomatoes on a baking tray and bake for 45 minutes.

Remove the stuffed tomatoes from the oven and top with the remaining mozarella. Cook for another 10-15 minutes until the cheese is melted.

Serve immediatly and enjoy!
Notes
Nutrition Information (Per Stuffed Tomato):
349 Calories 
10.4g Carbohydrates
2.1g Fiber
24.7g Fat 
21.9g Protien 
Net Carbs: 8.3g / Serving