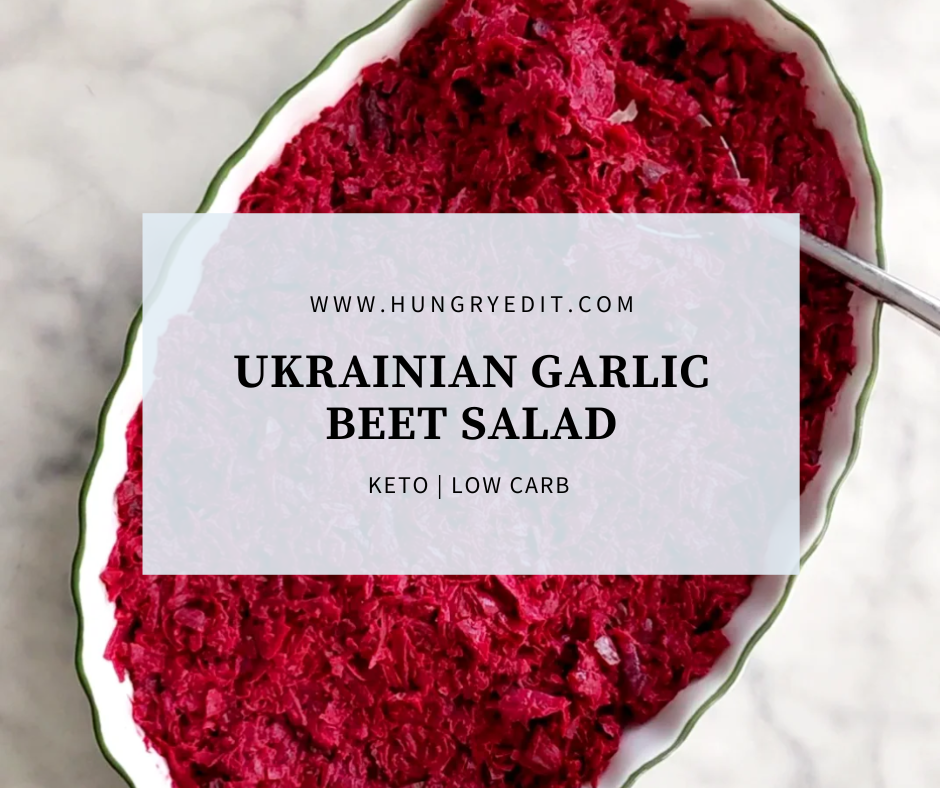 This Keto Garlic Beet Salad is the perfect side dish to almost any meal! It's easy to make and keeps in the fridge, making it perfect for leftovers. This recipe is a staple in almost any Slavic household. It is packed full with nutrients and is low in carbs. Originally in our household, we always made this salad for special occasions. However, it has recently become a year-round staple. We love this salad especially for summer because it is refreshing and makes a great low carb swap for potato or pasta salad.
Beets:
Beets are a superfood and are an excellent source of nutrients! They are low in calories, help to fight inflammation, and can even regulate your blood pressure. While beets are naturally high in sugar, they can be consumed on a keto diet within moderation. This beet salad is only 4.3g of net carbs per serving. It is very delicious and good for you! You don't want to miss out on having beets while on a low carb diet.
The Method:
This recipe is so simple, the only thing that you need is a fine cheese grater!
Step 1: Boil the beets until fork tender; about 35 minutes.
Step 2: Allow beets to cool, remove skin and grate into small pieces.
Step 3: Combine grated beets with mayonnaise, minced garlic, salt and pepper.
Step 4: Serve and enjoy!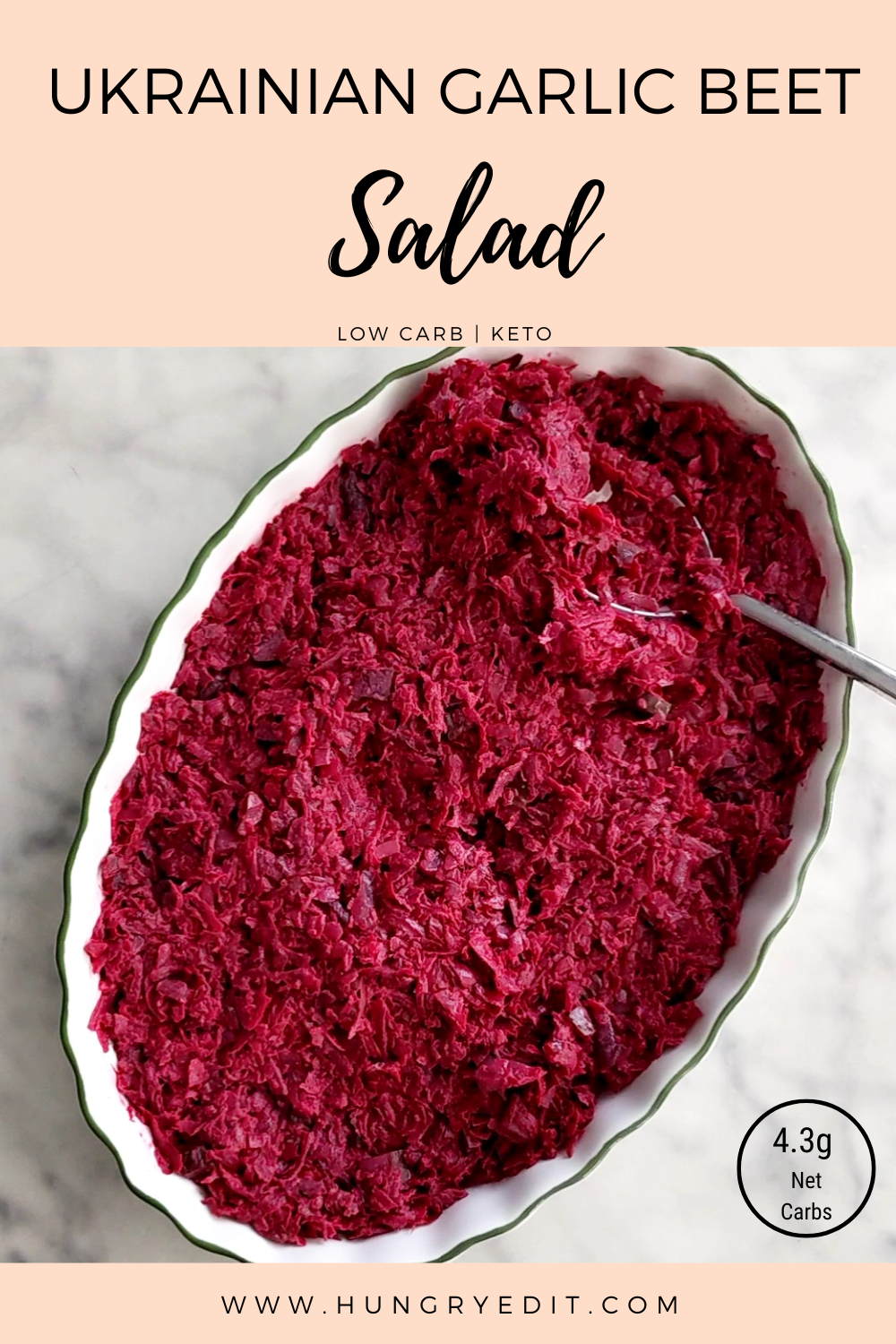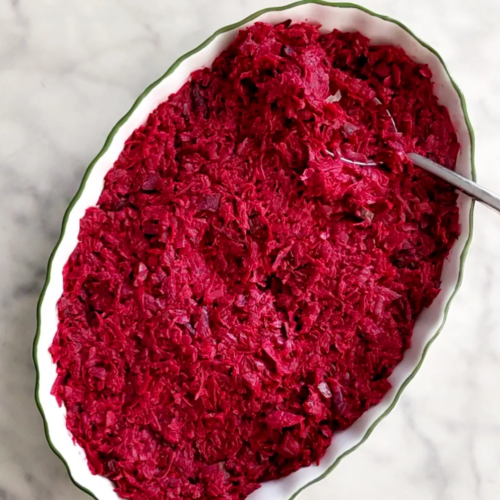 Garlic Beet Salad
Ingredients
500

Grams

Beets

About 2-3 Large Beets.

3

Large Dill Pickles

Finley Chopped

2

Cloves

Garlic

Minced, To Taste.

1/2

Cup

Mayonnaise

See Note.

Salt

To Taste.

Pepper

To taste.
Instructions
Boil or steam the beets until fork tender; about 35 mintes.

Allow the beets to cool and remove skin.

Finley grate the beets and combine with mayonnaise, garlic, pickles, salt and pepper.

Serve immediatley or store in the fridge for 4-5 days.
Notes
Nutrition Information (6 Servings): 
168 Calories 
6.1g Carbohydrates 
1.8g Fiber
15.6g Fat 
0.9g Protein 
Net Carbs: 4.3g / Serving 
We use quite a bit of mayonnaise in this recipe to help with the keto macros. If you'd like to use less mayo, try 1/4 cup or 1/3 cup and adjust to taste. 
Let us know in the comments below if you've tried our Keto Garlic Beet Salad. If you're looking for more recipes with beets, try our
,
, or