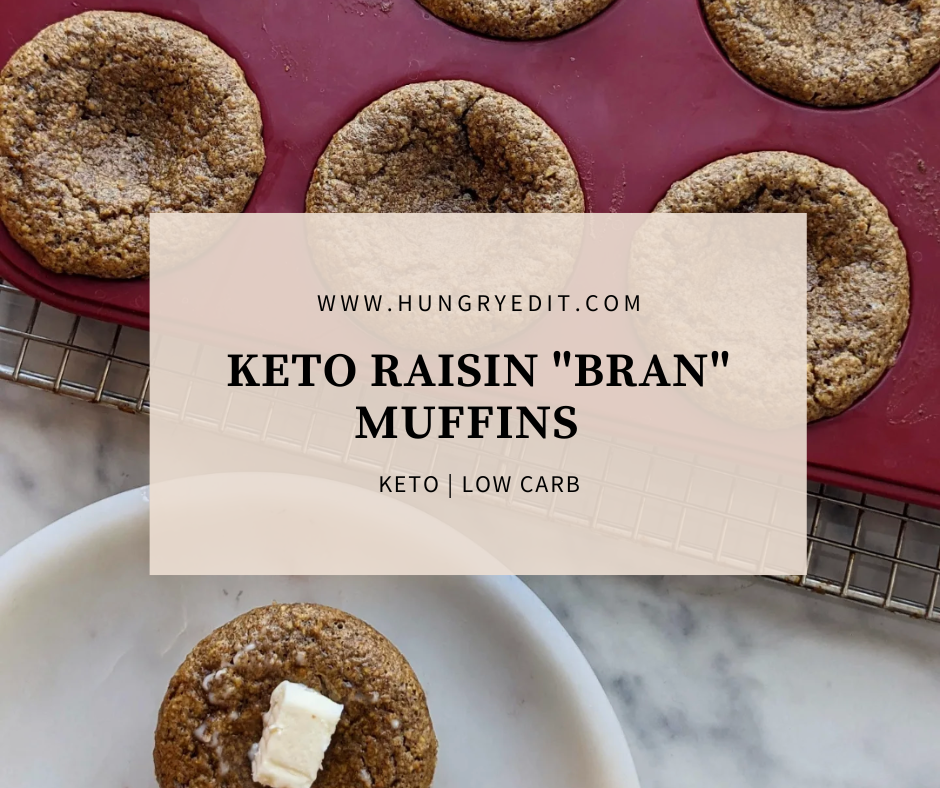 Our Keto Raisin "Bran" Muffins are made with flaxseed meal, buttermilk and raisins soaked in spiced rum (optional)! These keto muffins are loaded with fiber and are only 4.5g of net carbs per serving. Best served warm with a generous amount of butter!
Keto Flaxseed Muffins
These keto muffins are made with flaxseed and taste very similar to a traditional bran muffin. Flaxseed is high in fiber and is easy to find at most grocery stores. We like to buy ours from Costco, but you can easily find it online too! These muffins are great for a keto breakfast, sugar-free dessert or snack.
Are Raisins Keto?
Raisins are high in carbs. However, these muffins are only 4.5g of net carbs per muffin! This means that you can easily fit these into a keto or low carb diet. We believe in following a low carb diet long-term. To be successful, we don't believe in limiting or villainizing ingredients. We are lucky to have access to a wide variety of food. Using higher carb ingredients in moderation is completely doable.
Do I Need to Soak the Raisins?
Yes! soaking the raisins will make them a nice soft texture. We really like to level up the flavors by soaking the raisins in spiced rum. This is completely optional, soaking the raisins in water will work too.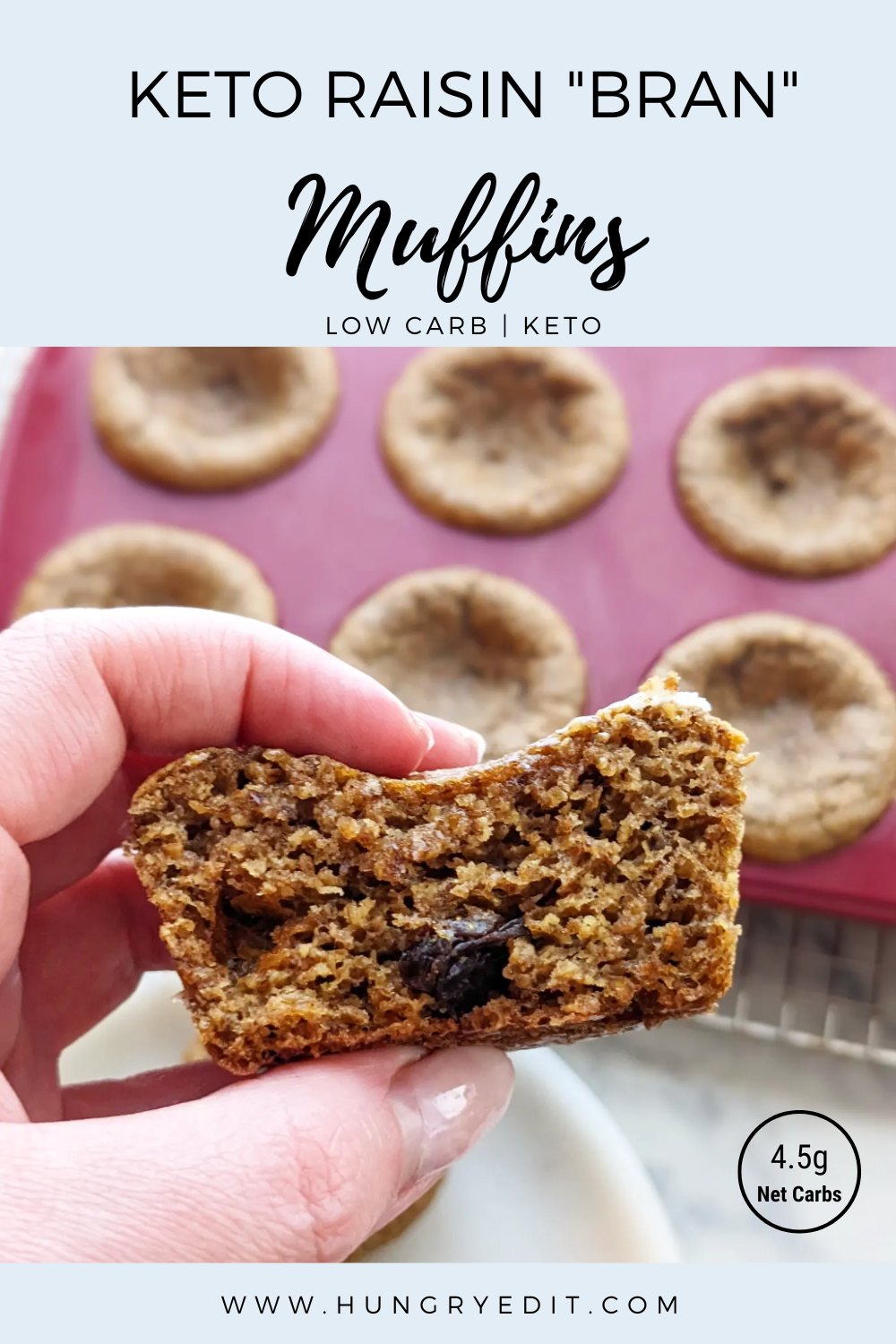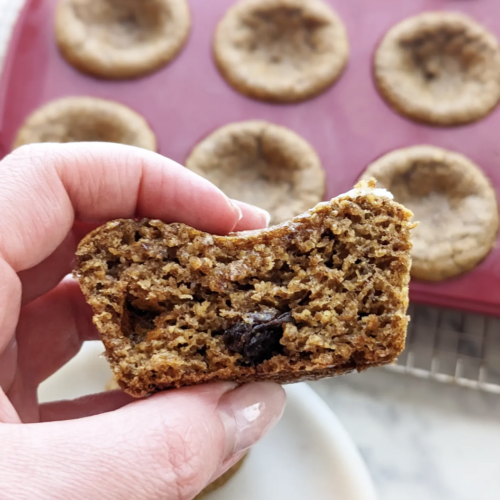 Keto Raisin "Bran" Muffins
Ingredients
5

Cups

Milled Golden Flaxseed

2/3

Cup

Swerve Brown Sugar

Or Any Keto-Friendly Sweetener Mixed with 1/4 Tsp Maple Extract.

1/2

Cup

Buttermilk

1/3

Cup

Avocado Oil

Or Any Neutral Oil.

1/4

Cup

Raisins

Soaked in 1 Tbsp Spiced Rum or Water.

5

Large

Eggs

1

Tsp

Pure Vanilla Extract

1

Tsp

Baking Soda

1

Tsp

Baking Powder

1

Tsp

Cinnamon

1/2

Tsp

Salt
Instructions
Soak chopped raisins in 1 tbsp of spiced rum or water, set aside.

Beat eggs, buttermilk, oil and vanilla extract with a hand mixer or stand mixer on high for 30-45 seconds until foamy.

In a large bowl, whisk together flaxseed, sweetener, salt, baking powder and baking soda.

With a spatula, slowly stir in the buttermilk mixture to the flaxseed mixture until just incorporated. The mixture will be very fluffy. Allow to sit for 5 minutes.

Evenly distribute the soaked raisins to 12 muffin tins.

Pour the batter evenly into the muffin tins. Gently stir each muffin tin to distribute raisins throughout the batter.

Bake for 15-18 minutes until a toothpick inserted come out clean. Allow to cool.

Serve with a generous amount of butter, enjoy!
Notes
Nutrition Information (12 Servings):
225 Calories
8.7g Carbohydrates 
4.2g Fiber
17.9 Fat
8.3g Protein
Net Carbs: 4.5g / Serving
Let us know in the comments below if you've tried our Keto Raisin "Bran" Muffins! If you liked this recipe, visit our recipe page for more low carb and keto recipes.