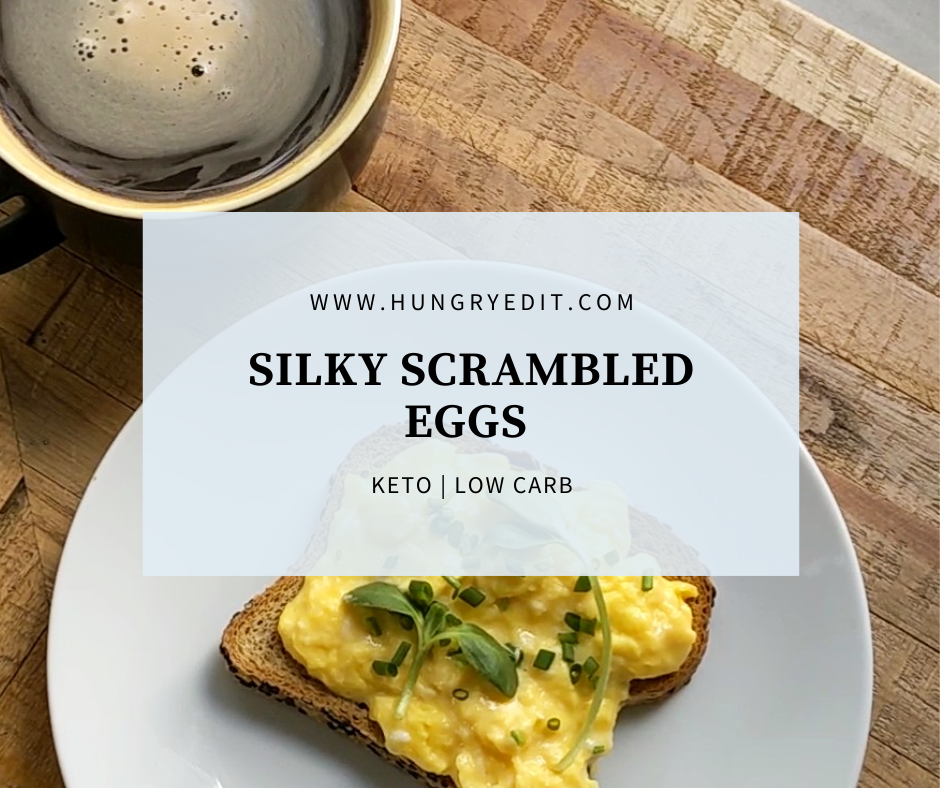 These soft and creamy scrambled eggs will change your life! Not to be dramatic, but it's true. Before creating this recipe, I wasn't a huge fan of scrambled eggs. They were boring and the texture felt off. Everything changed when I realized that I had been eating over-cooked scrambled eggs my entire life. The finished result of this recipe is similar to French soft scrambled eggs. However these are cooked a lot faster (like the American way).
The Method
The trick to making the perfect scrambled eggs is to not overcook them. To prevent this, the French will cook their scrambled eggs in a double broiler over low heat. While this method does work, it takes a long time. I've found that if you watch the eggs closely, and know what texture you're looking for, you can get the same results with cooking over medium or even high heat.
In a deep saucepan, add your eggs and butter. Turn the heat to medium-high and continuously stir (not whisk). When the eggs start to form, turn off the heat. We do this to prevent the eggs from over-cooking. The eggs will still continue to cook even with the heat off.
When the eggs are fully done cooking, add in 1 tsp of sour cream. This will immediately stop the cooking process and add the creamy texture that we are looking for. In our experience, this results in a silkier texture than adding milk or cream to the eggs. Try it! You won't be disappointed.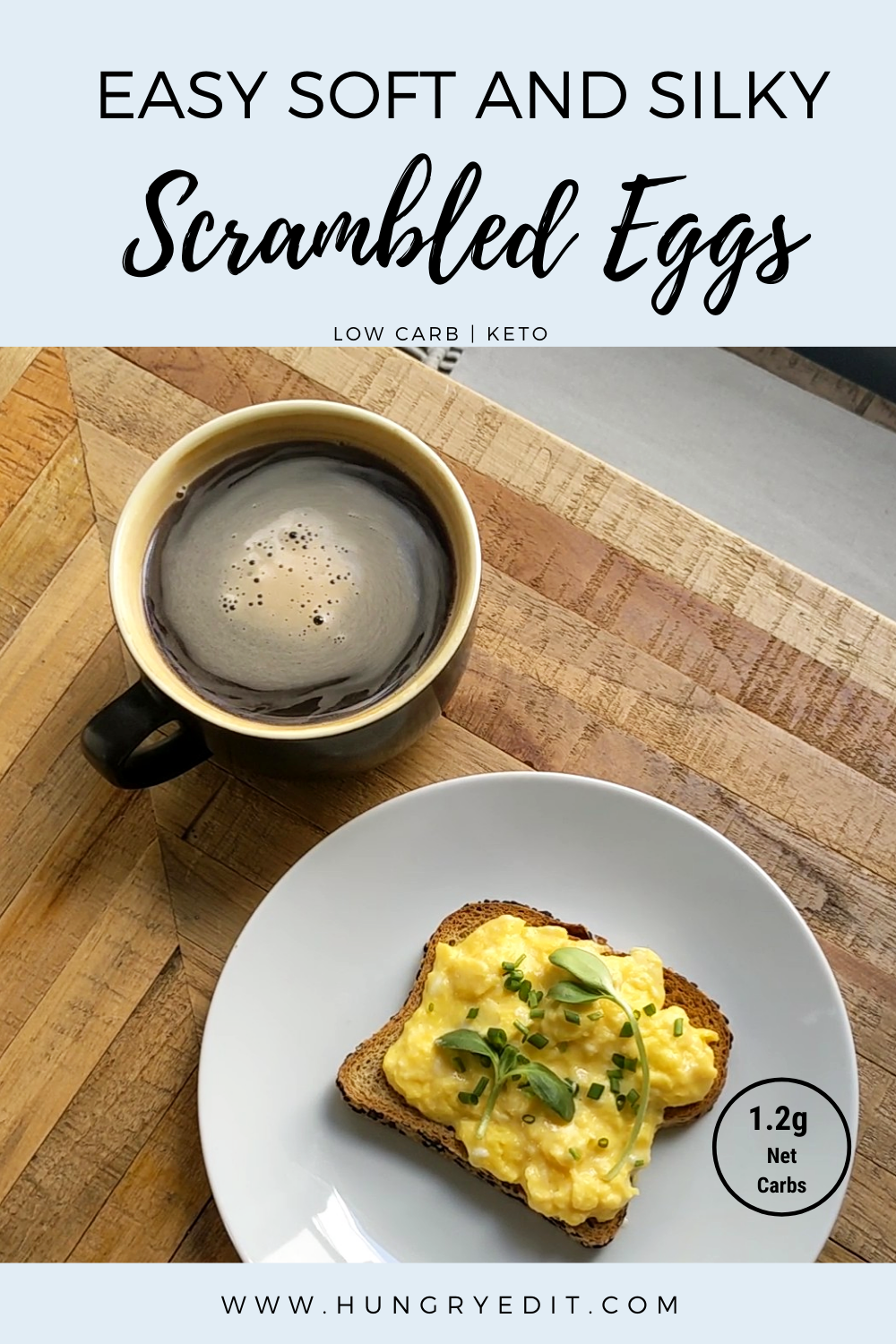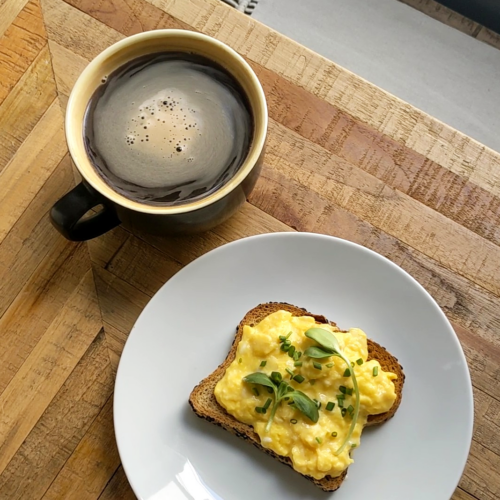 Soft and Creamy Scrambled Eggs (With Sour Cream)
Ingredients
6

Large Eggs

1

Tbsp

Butter

1

Tsp

Sour Cream

Salt

To Taste.

Chives or Microgreens

Garnish.
Instructions
Add 1 tbsp of butter and 6 eggs to a deep saucepan over medium-high heat.

Continuously stir the eggs (don't whisk) with a spatula.

Closely watch the eggs while stirring. As they start to form, turn off the heat (they will continue to cook). Continue stirring and add a pinch of salt (to taste).

Once the eggs are done cooking add 1 tsp of sour cream to the eggs and mix thoroughly.

Enjoy as is or on some keto toast.

Garnish with fresh chives and optional microgreens.
Notes
Nutrition Information (2 Servings): 
269 Calories
1.2g Carbohydrates 
0g Fiber
20.2g Fat
18.9g Protein
Net Carbs: 1.2g / Serving 
Let us know in the comments below if you've tried our Soft and Creamy Scrambled Eggs! If you're looking for more keto recipes, visit our recipe page.