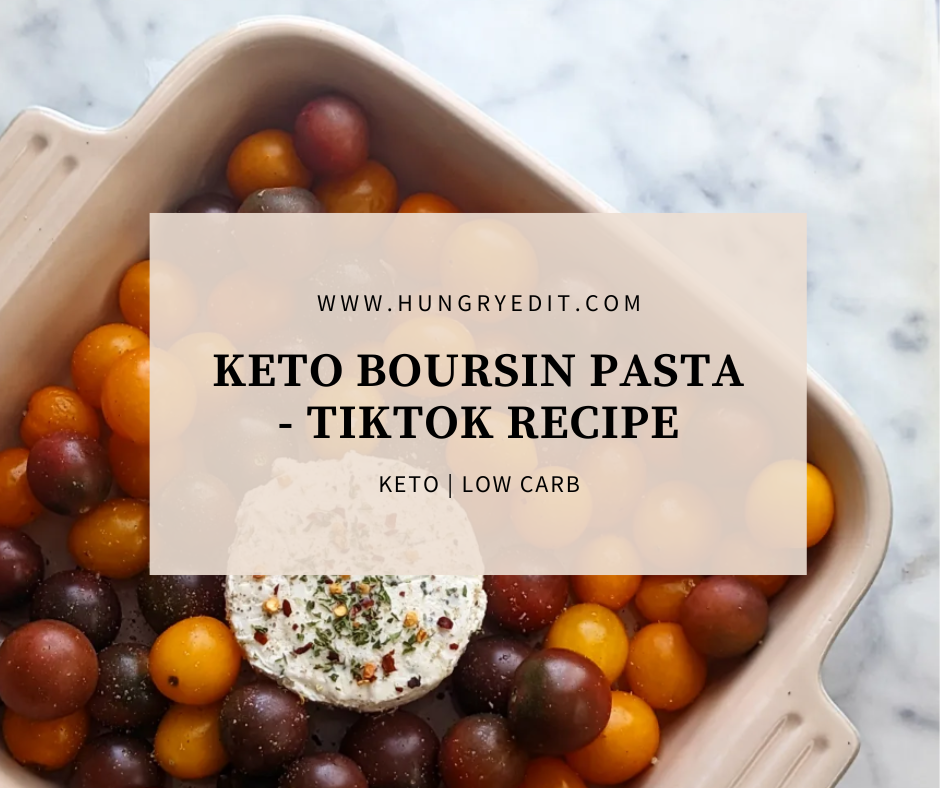 Remember the viral feta pasta recipe on TikTok? Well I'm here to show you one even better – with Boursin cheese! Our Keto Boursin Pasta can be made with low carb pasta or chicken. It's the end of summer and this is the perfect recipe to use in season tomatoes. It's the perfect excuse to revisit this viral recipe that's been floating TikTok.
Low Carb & Keto Options
While this recipe was originally meant for carb heavy pasta, here are a few alternatives that can make this recipe fit within your keto diet. Try this recipe mixed in with cooked chicken (recipe listed below) or low carb pasta. Ciao Carb and Explore Cuisine Organic Edamame Spaghetti Pasta are our favorite low carb pasta brands. Both brands are high in protein and fiber, making them lower in carbs. Ciao Carb has about 7g of net carbs while Explore Cuisine has about 10g of net carbs per serving.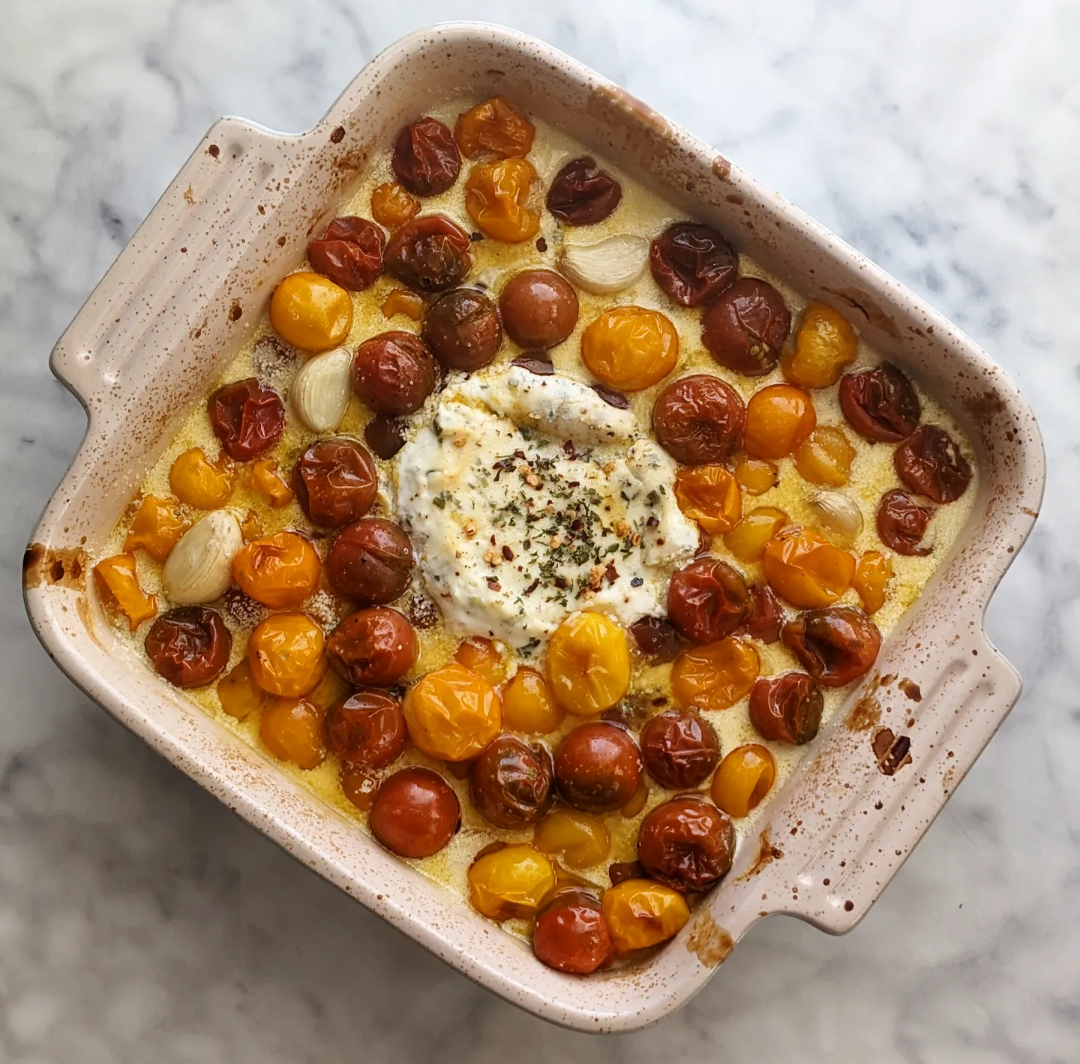 Boursin Cheese
We found that using Boursin Cheese gave more flavor to this dish as opposed to feta. You can use any flavor that you like but our favorites are Garlic & Fine Herbs, Shallot and Chive, or Carmelized Onion and Herbs.
TikTok Boursin Pasta (High Protein & Low Carb)
Ingredients
Baked Tomatoes with Boursin Cheese
800

Grams

Cherry Tomatoes

1

Boursin Cheese (Herb & Garlic or Shallot & Chive)

150 Grams.

2

Tbsp

Extra Virgin Olive Oil

4

Garlic Cloves

Minced.

1/2-3/4

Tsp

Salt

To Taste.

1/4

Tsp

Pepper

To Taste.

1/4

Tsp

Dried Parsley

1/8-1/4

Tsp

Red Pepper Flakes
Chicken Marinade (Optional)
2

Lbs

Chicken Breast

2

Tbsp

Extra Virgin Olive Oil

1

Tbsp

Italian Seasoning

Juice of 1 Lemon

Salt

To Taste.

Pepper

To Taste.
Instructions
Add the boursin cheese to a baking dish.

Mix the cherry tomatoes with 2 tbsp of olive oil, minced garlic, dried onion, red pepper flakes and salt and pepper. Add the mixture to the baking dish with the boursin cheese.

Bake the boursin cheese and tomatoes for 45 minutes.

Once the tomatoes are done baking, thoroughly mix the cheese and tomatoes together.

Mix with your choice of low carb pasta, chicken or zoodles to keep it keto / low carb!
Chicken (Optional)
Prepare the marinde, combine 2 tbsp of olive oil, lemon juice, italian seasoning, salt and pepper.

Gently pound the chicken breast so that it has the same thickness throughout for an even cooking time.

Pour the marinade over the chicken breast and allow to sit for 30 minutes.

In a large skillet over medium-high heat, add the chicken breast and cook until the internal temp reaches 165°F. About 8 minutes per side, depending on thickness.

Cut the chicken into bite size pieces and add into the sauce along with the cooked pasta.
Notes
Nutrition Information (5 Servings): 
200 Calories
6.6g Carbohydrates
1.7g Fiber 
18.1g Fat
3.4g Protein
Net Carbs: 4.9g / Serving
*Nutrition information is for baked tomatoes and boursin cheese only. It does not include chicken or your choice of a low carb pasta. 
Let us know in the comments below if you've tried our Keto Boursin Pasta! If you're looking for more low carb pasta inspired dishes try our Keto Penne Alla Vodka
or