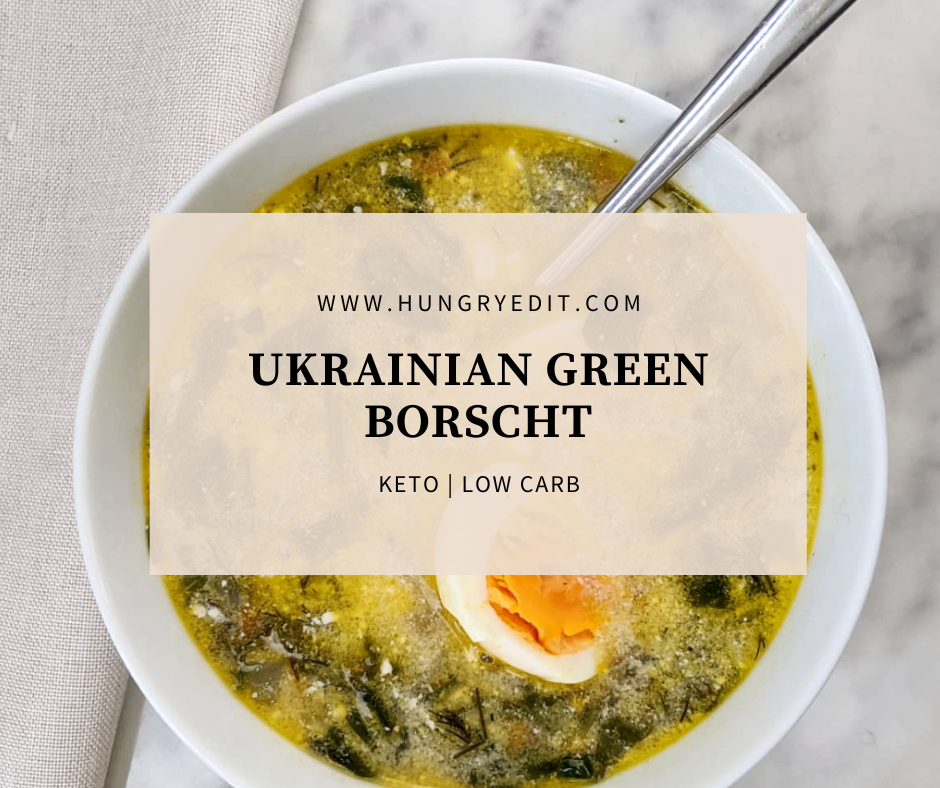 Jump to Recipe
At home we call this recipe Spinach Soup. It is traditionally known as Sorrel Soup, but sorrel can be hard to find here in North America. This Keto Ukrainian Green Borscht is a low carb adaptation of my mother-in-laws recipe. The only difference is we omit the potatoes. This is our favorite soup as it's not only delicious but very healthy and easy to digest.
Vegetables
For our Keto Ukrainian Green Borscht we have made a few substitutes to the vegetables used. None of the substitutions affect the flavor! My mother-in-law makes this recipe with potatoes and sweet potatoes. Of course we need to omit those on a keto diet, so I have added zucchini and optional cauliflower florets. I personally leave out the cauliflower florets because I find that the soup is filling without it. However, if you want a more hearty soup, cauliflower is a great option.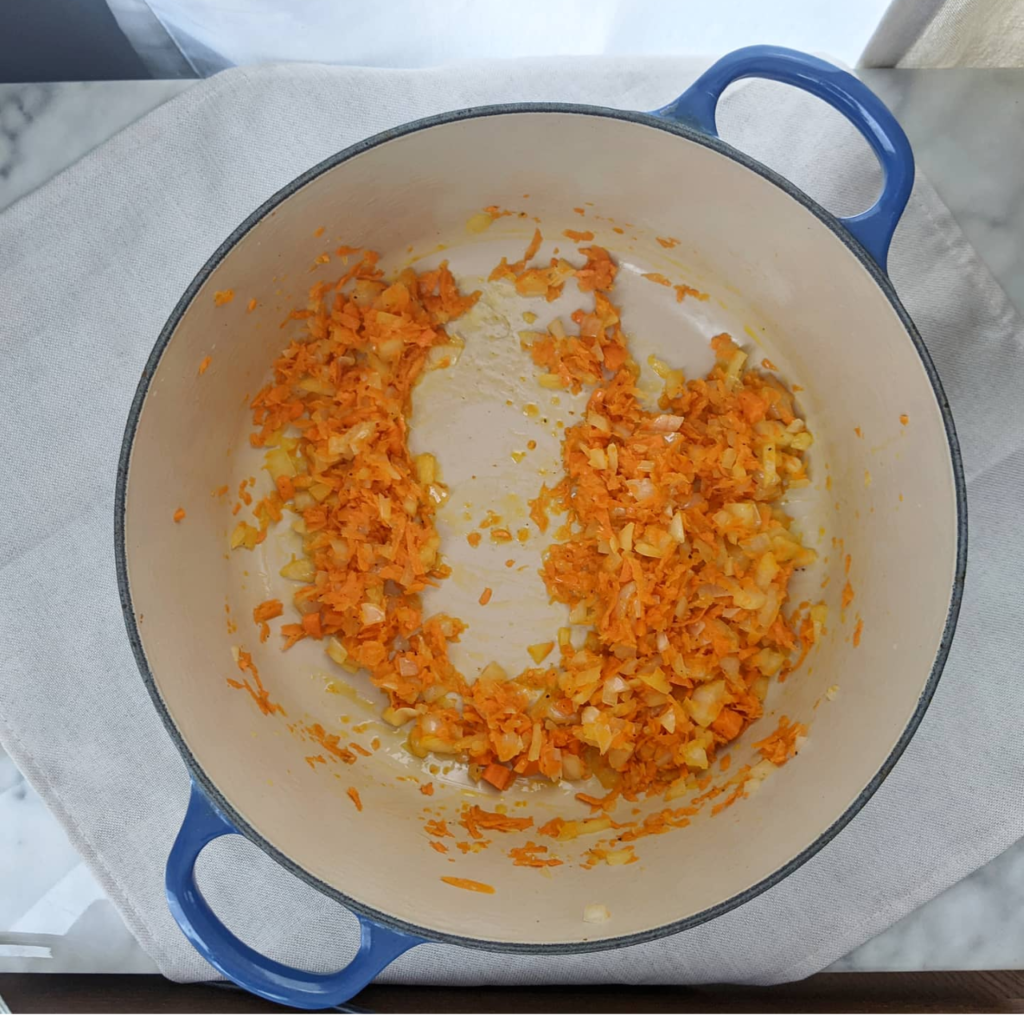 Flavor
My mother-in-law has always made this soup with just water and it turns out very flavorful. I do however, like to use chicken or vegetable broth as it slightly adds more flavor to the soup. If using broth, I find that it doesn't need to simmer for as long to allow the flavors to come together.
Spinach soup is a very simple recipe. When I first made this soup (I was probably only 18 or 19) I was underwhelmed with the flavor. I couldn't figure out what I was doing wrong. If you're having this issue, here are a few steps that I suggest:
Add more salt! Of course, salt always adds to the flavor of dishes. Taste your soup and adjust the salt as needed. I usually start with 1 tsp and adjust throughout cooking as needed.
Taste with sour cream. Take a small portion of the soup into a bowl to test its flavor. Add a small amount of sour cream with the soup and test the flavor.
More time. Allow for the soup to simmer longer to allow the flavors to come together.
Add more dill. It could be because I am married to a Ukrainian, but I love dill. I will usually add way more than what a recipe calls for. If your soup is lacking flavor, try adding more dill!
Sour Cream
It may seem odd to add sour cream into a soup. Even classic borscht should be eaten with a dollop of sour cream. Trust us, this soups needs to be eaten with sour cream. The flavors really come together once the sourness is added. It pairs perfectly with the lemon and spinach. It also turns the soup this amazing bright color!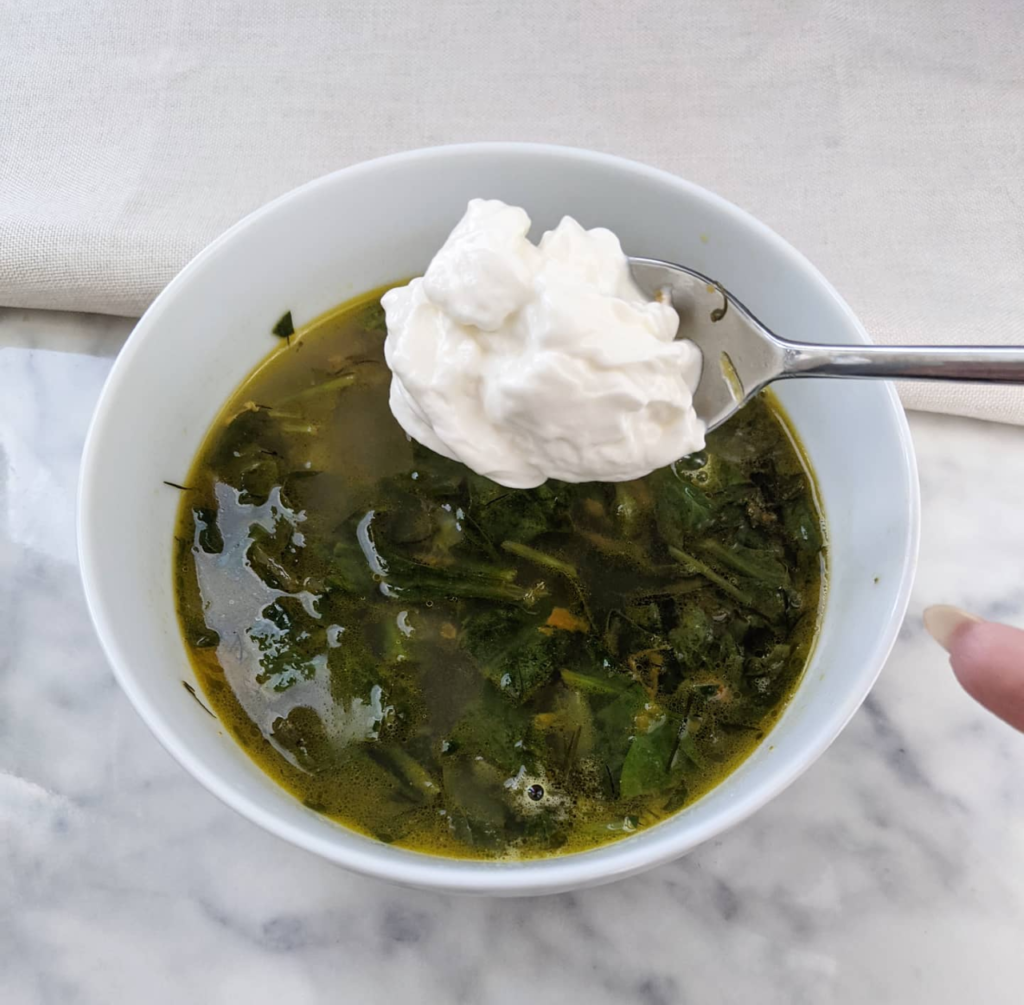 (Before Sour Cream)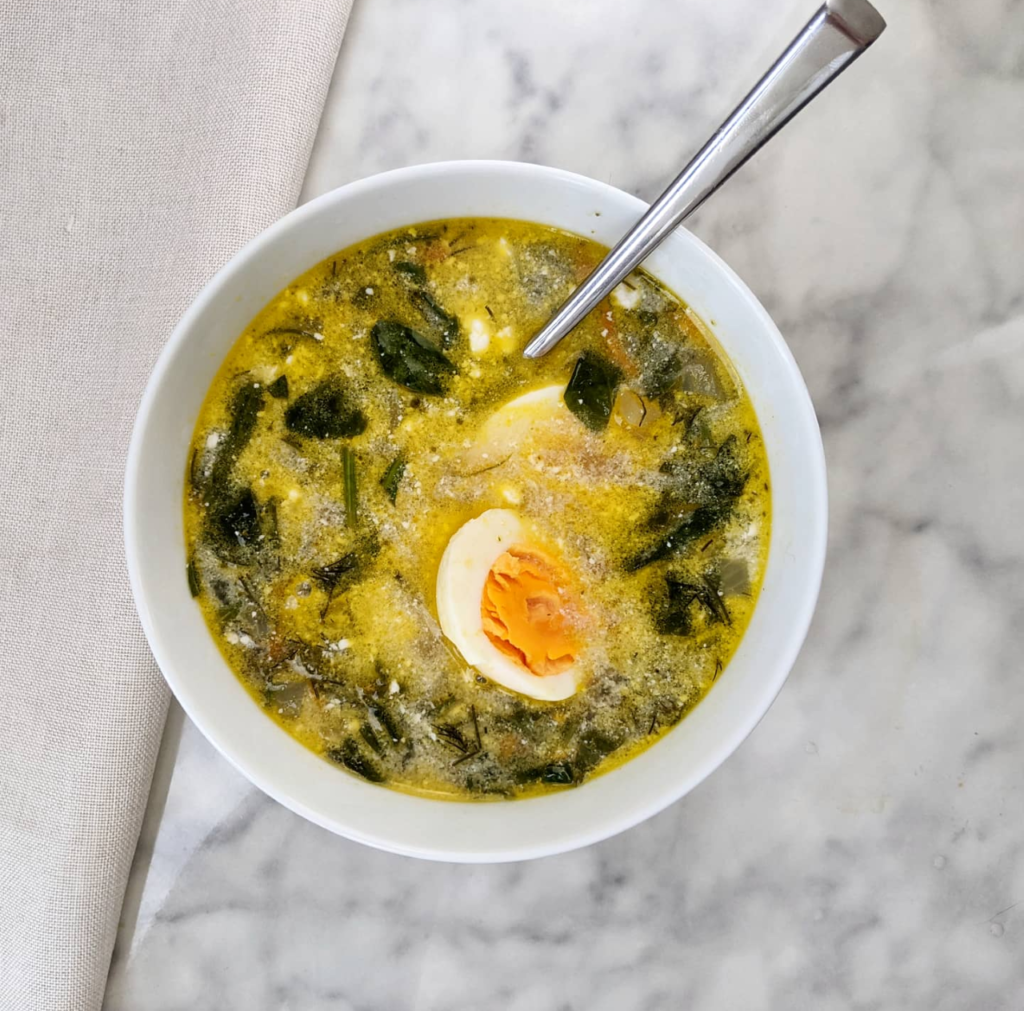 (After Sour Cream. Look at that color!)
Hard Boiled Egg
The hard boiled egg is optional, but it does pair nicely with the flavors of the soup. Not only that, but it makes this a more filling and complete meal.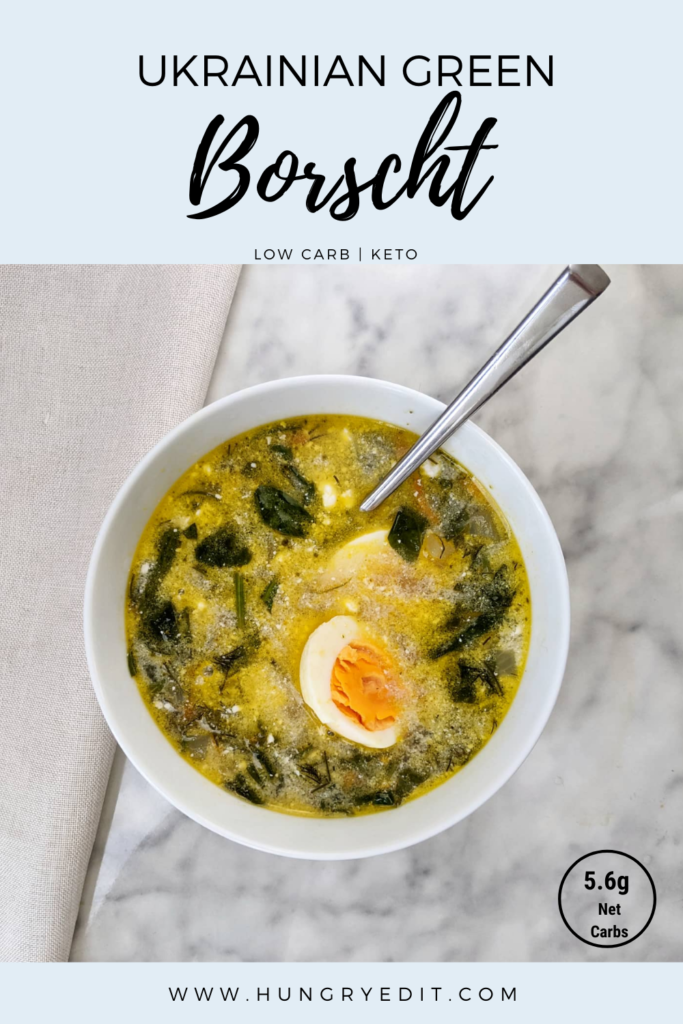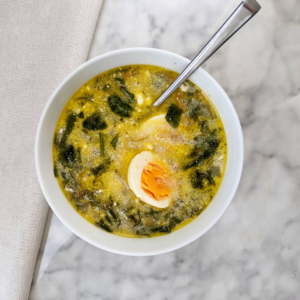 Keto Ukrainian Green Borscht
Ingredients
200

grams

Grated Carrot

100

gram

Diced White Onion

150

grams

Chopped Zucchini

Quartered.

75

grams

Spinach

Chopped, About 2 cups.

1/4

cup

Fresh Dill

1/4

cup

Olive Oil or Avocado Oil

3-4

tbsp

Lemon Juice

4

Cups

Vegetable, Chicken Broth or Water

Sour Cream

For Serving.

6

Hard Boiled Eggs

Salt

To Taste.

Pepper

To Taste.
Instructions
In a large pot or Dutch oven, heat oil over medium heat.

Add diced onion and cook for 3-5, until translucent.

Add grated carrot to the pot and cook until soft. About 5 minutes. Season with salt and pepper.

Add broth and bring to a low boil.

Add diced zucchini and and continue cooking for 7-10 minutes until vegetables are cooked through. Adjust seasoning as needed.

Add chopped spinach, lemon juice and fresh dill to the pot and cook for about 3 minutes, until spinach is cooked through.

Serve with hard boiled egg and a dollop of sour cream.
Notes
Nutrition Information (6 Servings):
182 Calories  
10.3g Carbohydrates 
3.7g Fiber
14.3g Fat
8.4g Protein
Net Carbs: 6.6g / Serving 
We'd love to hear your thoughts on our family's Keto Ukrainian Green Borscht. This soup is traditionally eaten in the summer but it is great during the colder months too.
If you're looking for more low carb and keto recipes, visit our recipe page!